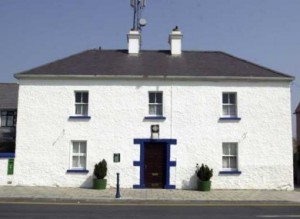 "The closure of 95 Garda Stations this week is a crime against rural Ireland. And to add insult to injury Minister Shatter launches a Community Crime Prevention Programme booklet on the same day over 90 rural stations close their doors for the last time."
That's according to John Redmond, General Secretary of the Association of Garda Sergeants and Inspectors (AGSI).
"Proposals to introduce 'Garda Clinics' as a replacement for Garda Stations is an insult to policing and to the citizens of Ireland. This week will see 95 communities shattered by Minister Shatter's decision to downgrade community policing."
John Redmond also reiterated what Fr. Michael Cusack told the congregation at the funeral of Detective Garda Adrian Donohoe this week. "If we are to go down the road of 'drop-in clinics' for policing in Ireland then we are essentially saying to the criminal – 'please make a date with crime.'
"Rural Garda Stations and community policing are at the cornerstone of what we do. A ground-up approach to collecting and collating intelligence has been proven to work since the foundation of An Garda Síochána in 1922.
The recent spate of burglaries in Donegal highlights the need to protect community policing structures including Garda Stations," says John Redmond.
After a nationwide tour of AGSI Branch AGM's John Redmond says his members are sensing a growing fear amongst rural communities who feel disaffected and sidelined by this government.
"Ask any member of a rural community how they feel about having a Garda or Garda Station in their community and the answer will be unanimous.Garda Station closures is an austerity step too far."