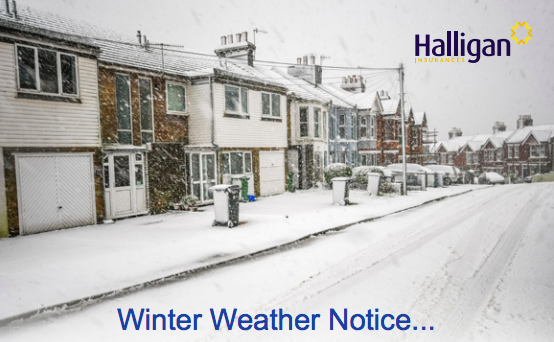 Winter Weather Advice: Halligan Insurance
Our home insurance partners Halligan Insurance have provided the following winter weather advice.
With further unsettled weather expected in the coming days as Storm Emma passes over Ireland, homeowners are being advised to check that they have an adequate level of home insurance in place.
In preperation, for this cold snap, follow our tips to make sure you help avoid any nasty surprises due to upcoming extreme weather conditions:
• When you leave the house, keep the heating on low • Open the attic or loft door to allow heat in
• If accessible, treat guttering with salt to reduce heavy snow build up
• Be mindful of black ice on driveways and paths
• Make sure you have adequate home insurance in place!
Any queries, please email Halligan Insurances: info@halligan.ie