Halligan Insurance announced the winner of their Christmas Draw for AGSI Members.
The draw was held at AGSI HQ this week (Tuesday) and the winning ticket was drawn by Bernadette Ryan (pictured below).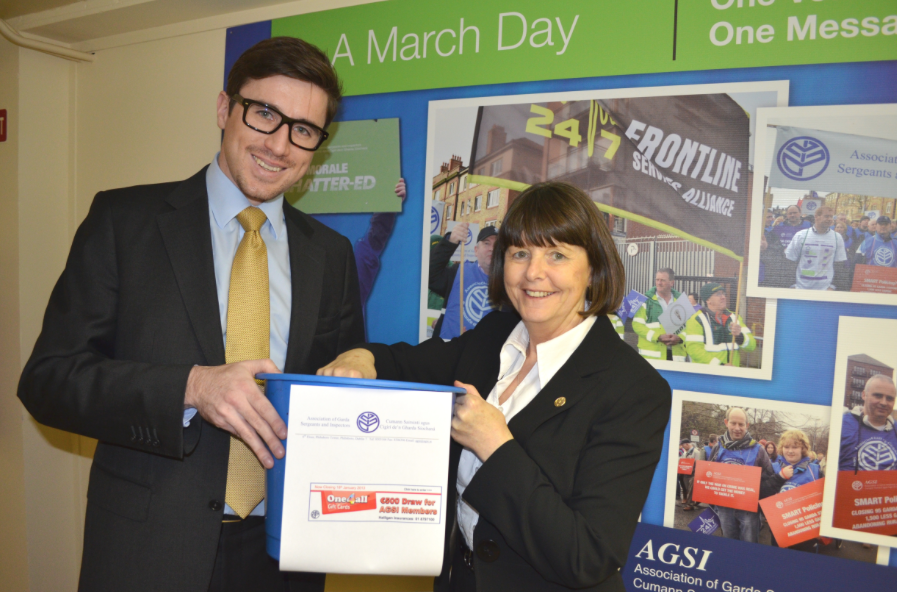 The lucky winner is Patrick Carroll of Ashford Garda Station, Co. Wicklow. Patrick wins a €500 One4All Voucher.
General Secretary John Redmond said, "We would like to congratulate Patrick and thank all the AGSI members who entered. We would also like to thank Halligan Insurance for the generous prize."