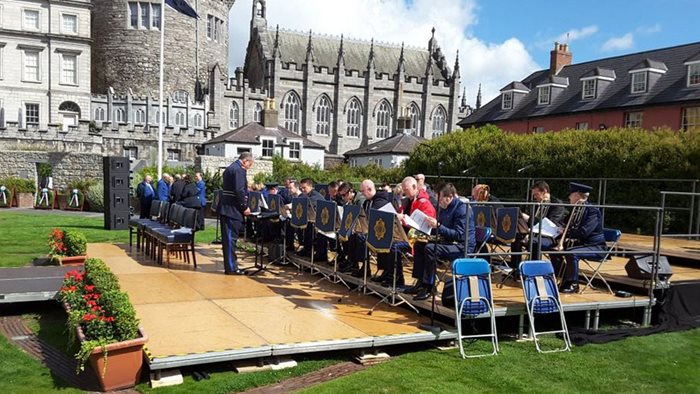 This article was originally published on UTV.ie
An Garda Síochána are remembering colleagues killed during the course of duty at a ceremony in Dublin Castle today (Saturday 21 May).
The service is taking place in Dubhlinn Gardens of Dublin Castle.
The memorial, which is held annually, will include the presentation of a remembrance medal to the family of Garda Tony Golden from Omeath Garda Station who was shot and fatally injured when he responded to a domestic incident last year.
Mr Golden's family will receive the medal from Garda Commissioner Noirín O'Sullivan.
Taoiseach Enda Kenny and Minister for Justice Frances Fitzgerald are also attending the event, as well as many of the family members of Garda members who are on the roll of honour.
An Taoiseach , Minister for Justice, Commissioner O'Sullivan & Deputy Twomey arrive for Garda Memorial Day 2016. pic.twitter.com/qHU8l5i6zp

— An Garda Síochána (@GardaTraffic) May 21, 2016