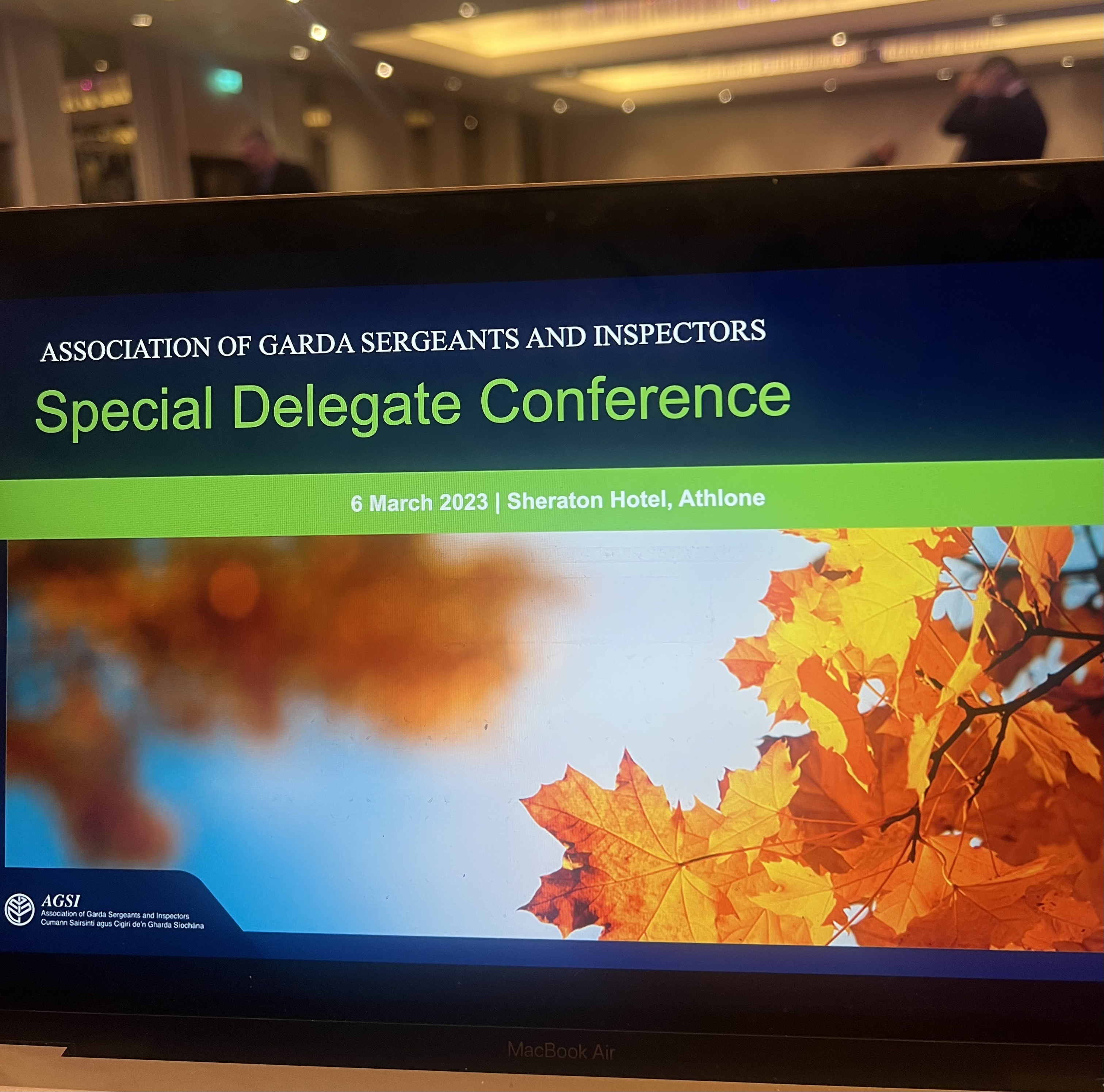 140 delegates to mandate National Executive on Rosters and industrial relations issues
The Association of Garda Sergeants and Inspectors (AGSI) has taken unprecedented action to call a Special Delegate Conference today (Monday 6th March), four weeks out from its Annual Delegate Conference.
This is only the second time in the AGSI's 45-year history that this has happened, such is the critical issues around rosters, health and safety, and the industrial relations process in An Garda Siochana that have emerged in the last week.
This single-item conference taking place in Athlone will be attended by approximately 140 Sergeants and Inspectors representing 31 Branches. They will discuss the recent stance taken by the Garda Commissioner on rosters and the impact of this on the membership.
AGSI says the membership is "stressed and anxious" about the uncertainty and lack of predictability in relation to their working life and the fact that previous concerns raised by AGSI with the Garda Commissioner on these issues appear to be disregarded.
General Secretary, Antoinette Cunningham says, "The Association cannot understand at a time when recruitment, retention and assaults on members are reaching crisis point, the rationale of the Garda Commissioner to elevate the rosters dispute.

"Members of AGSI have not had certainty in their working patterns since March 2020 when their roster changed overnight to police the COVID-19 pandemic. Undertakings by the Garda Commissioner at that time that members would return to their original work pattern have not been honoured and the matter now remains in dispute between the parties.
"The current course of action on rosters currently being pursued by the Garda Commissioner has invoked a sense of anger and members now feel that they are being punished for altering their shift pattern to assist in the response to the national emergency."
The National Executive of AGSI will be seeking a mandate from its membership at this conference to endorse a strategic plan to deal with this dispute.