AGSI members have been asked to consider or to nominate somebody they know in their community who is worthy of a Rehab People of the Year Award.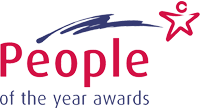 Unmasking the nation's heroes!
 Do you know someone who deserves a People of the Year Award? There are heroes all around us, but unless you nominate them for an award now, we may never know. This year's 39th annual People of the Year Awards event, organised by Rehab and broadcast live on RTÉ One television, takes place on Saturday September 14 at the Citywest Hotel, Dublin.
You can nominate now at www.peopleoftheyear.com or via Facebook at www.facebook.com/rehab25
The closing date for nominations is June 14, 2013.
So let's start unmasking those heroes!
Download the official form here: POYA Nomination Form 2013