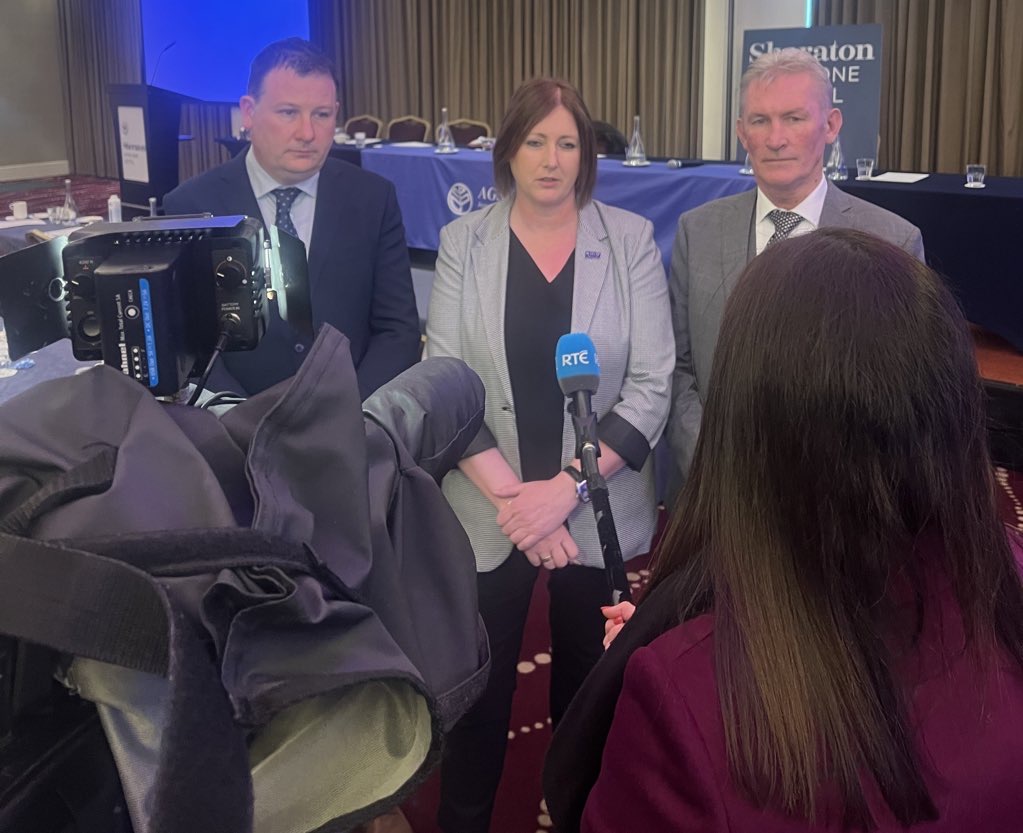 Unanimous and overwhelming mandate for 'Days of Action' given to Sergeants and Inspectors in Athlone today
The Association of Garda Sergeants and Inspectors (AGSI) has been mandated by its membership to take a series of 'Days of Action', over the failure of the Garda Commissioner to appropriately address health, safety and welfare concerns of its membership in relation to the Garda roster.
This is phase one of a two-part agreed strategy where the initial focus for the next four weeks' will be on health, safety and welfare of the members of AGSI, and if matters are not addressed sufficiently this will elevate at the Annual Delegate Conference next month to phase two which will be a discussion on a mandate for all forms of industrial action.
Speaking from the Sheraton Hotel Athlone this afternoon at the AGSI Special Delegate Conference, General Secretary Antoinette Cunningham says, "The membership is angry, upset and frustrated that just over five weeks from now they do not know what their work pattern is, a situation which would be unacceptable in any other workplace.
"In March 2020 members moved overnight to a new roster to police the COVID-19 pandemic and undertakings by the Garda Commissioner that we would return to our normal working patterns have not been honoured.
"A ballot of the membership on new roster proposals was rejected by AGSI members in October 2022 and a dispute on the matter commenced then. AGSI have sought that roster negotiations are re-opened but the Garda Commissioner has refused to allow this.
"The membership is demanding action and the National Executive will deliver the very clear mandate that was issued to them today."
Days of Action
AGSI's first 'Day of Action' will be on the 13th of March when 100 members of AGSI representing each of their 31 Branches and National Executive will conduct a protest march to Garda Headquarters and hand a letter to the Garda Commissioner outlining their concerns.
The second 'Day of Action' will proceed if concerns raised are not addressed.
Delegates will return to their Annual Conference from the 3rd to the 5th of April in Galway to continue the discussion and to escalate and consider all forms of industrial action if deemed appropriate to do so.
MEDIA INTERVIEWS WITH AGSI
RTE News At One, Listen Back: https://www.rte.ie/radio/radio1/clips/22221204/
Pat Kenny Show, Newstalk, Listen Back:
https://www.newstalk.com/podcasts/highlights-from-the-pat-kenny-show/is-industrial-action-by-an-garda-siochana-about-to-take-place