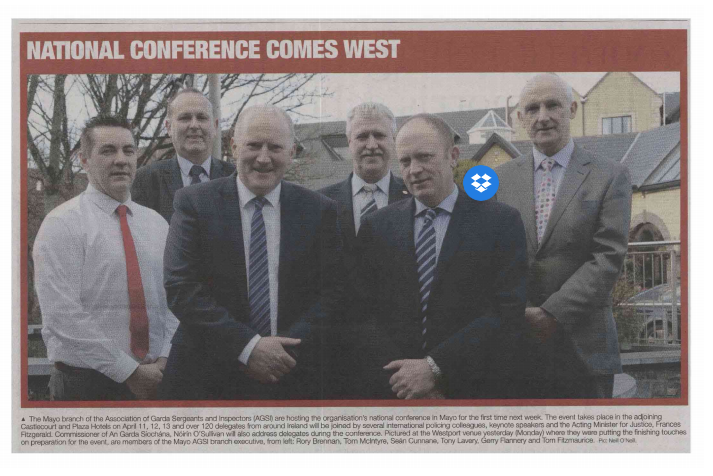 Strong Media Presence Expected at 2016 AGSI Conference
A large media attendance is expected at this year's AGSI Annual Delegate Conference. Media from national print, TV and radio outlets have confirmed their attendance which takes place in Westport Plaza Hotel from Monday 11 to Wednesday 13 April.
The Mayo Branch of AGSI have invested time and energy on the ground in Westport which has been acknowledged by the National Executive.
Anyone with media queries about the 2016 AGSI conference should contact Joanne Sweeney-Burke on 087-6237373 or email joanne@digitaltraining.ie
Conference officially opens at 5.00pm on Monday 11th.