Article from Police Oracle
Date – 18th June 2014
By – Nick Alatti – Police Oracle
Numbers of people with mental health issues taken into custody has declined under pilot initiative, forces say.
Police forces piloting a street triage scheme have hailed it a huge success with a dramatic reduction in the number of people with mental health issues being taken into custody.
After only four months, one force is reporting that a £100,000 has been saved by the police, ambulance and the NHS TrusNit by ensuring that vulnerable people receive the right treatment and care in an emergency and not simply taken to a police cell. This in turn is reducing demands on police time and allowing officers to return to mainstream duties.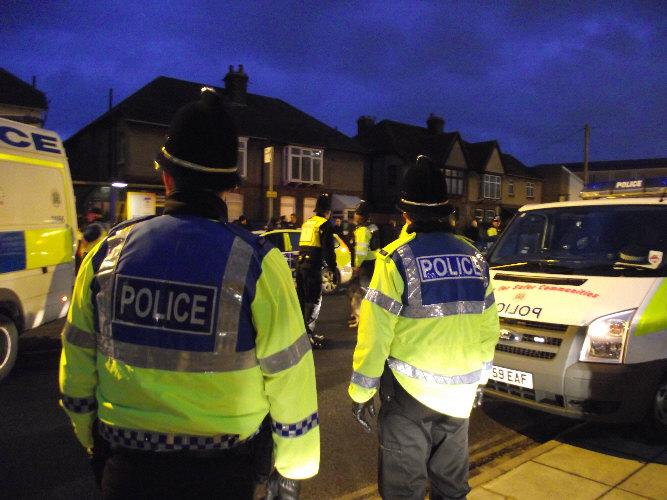 The initiative involves mental health nurses joining police on patrol to incidents where it is believed people need immediate mental health support. In the West Midlands, a dedicated ambulance car is despatched across the area and to date the initiative has resulted in a 40 per cent drop in detention.
Chief Inspector Sean Russell of West Midlands Police said: "In the first 16 weeks we have dealt with 832 incidents and detained 86 people under Section 136 (of the Mental Health Act). So we are 40 per cent down on the average at the moment."
Such is the success and popularity of the scheme that officers on the street are calling for it to be made permanent. Chief Insp Russell said: "I have been out speaking to our cops and they are telling me that if street triage was taken away now they wouldn't know what to do. It's only been going for four months but they are saying 'don't take it away now it's brilliant'."
Indeed, the officer has put in a bid to the government's Police Innovation Fund to roll it out across the force. He said: "It's more than met its objectives. It's been very positive and significant."
Evening outings
The team works from 10 in the morning until 2am, Monday-Thursday and through till 3am at the weekends. "We go out in an ambulance car rather than a police car, so all of our conveyances are done in this way because it saves on a double crew ambulance," he added.
"We are doing a lot more in private premises than on the street which is a gap issue for the service because our powers to deal with things at private addresses are slightly more challenging."
"However we are taking some of that difficult decision making for our cops around vulnerable people and passing that on to our multi-disciplinary team to make the assessment."
There are other challenges for the future, particularly around how the team works at private addresses. Ch Insp Russell said: "For example, do we need to include an approved mental health practitioner in the team? We are working with MPs on this and James Morris (chairman of the all-party parliamentary group on mental health) came out to see what we are doing and we have put in a submission to say we really think you need to change the legislation around 125 and 126.
"We've got a bit of fair wind behind us and in the next few months we should be seeing how that plays out."
"The one thing about austerity is that it is bringing together health and social care and the police more cohesively. We are now starting to collaborate which has got to be the way forward.
"From a cost effective position, if I've reduced my place of safety by 40 per cent in the first 16 weeks that could save £100,000 for the authorities then that is very significant."
South Yorkshire experience
South Yorkshire Police, another force involved in the pilot, has similarly reported successes with fewer than 20 people arrested in the first 10 weeks of the scheme. The triage service attended a total of 252 incidents with 110 people left in their own home or an appropriate care setting and 40 people taken to hospital. Fewer than 10 people were detained under the Mental Health Act, compared to 110 people who could possibly have been detained before the scheme was introduced.
Jim Sheard, South Yorkshire Police's mental health co-ordinator, said: "With the best will in the world, officers simply don't have the same expertise as specialist nurses when it comes to dealing with people with emergency mental health issues."
A spokesman for the street triage team from Birmingham and Solihull Mental Health NHS Foundation Trust said that the pilot has worked due to the sharing of information between the organisations involved, which has enabled the triage team to form a comprehensive assessment of individuals in mental health crisis.
"For the most part, there has been a systematic approach to seeing individuals, which has involved all members of the street triage team," he said. "We have seen a reduction in the use of a Section 136 by the police, a reduction in police waiting times in Accident and Emergency and Place of Safety, and a reduction in criminalisation of individuals with a mental illness.
"Also, the relationship between each organisation has been positive, largely due to the rigorous recruitment process. As a result, different members of the triage team are all enthusiastic for the pilot to work and this has contributed to positive attitudes between agencies."
The spokesperson admitted that with three individuals representing different organisations in one team, it has taken time to get used to each other's different methods of working.
He added: "There is one pilot street triage team covering the whole of Birmingham and Solihull, which can on occasion result in local police units waiting for prolonged periods of time with individuals. Another challenge is that when we are called to see an individual who is intoxicated, the team is unable to perform a nursing assessment and the individual must be taken to the Accident and Emergency department."
However the trust is insistent that this is a much more effective, efficient way of emergency services managing people who are in mental health crisis.
"During the street triage pilot we have learnt that sharing information across agencies has allowed us to appropriately divert people through individualised pathways where they can receive the most appropriate care and support.
"This has been reflected in various ways but most notably in the reduction of the use of Section 136 and the reduced demand on emergency service resources."