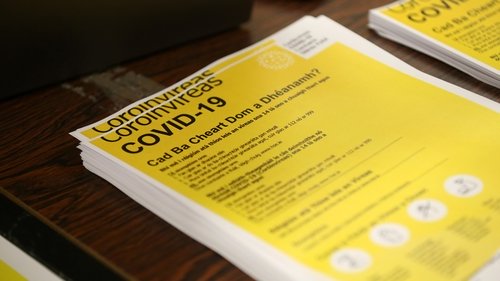 Sergeants and Inspectors Respond to New National Policing Plan on COVID-19
"Our members will not be found wanting in protecting the public during COVID-19"
The Association of Garda Sergeants and Inspectors (AGSI) has attended two briefings with Garda management on a new policing plan to be implemented in response to COVID-19.
The extensive plan will require AGSI members to work 12-hour shifts, defer planned retirements, postpone annual leave and potentially be redeployed.
Deputy General Secretary, Antoinette Cunningham says, "Significant disruption to members' working and family lives is inevitable as we adapt to a new way of working for the short-term. However, we are a frontline service and we are trained for emergency situations.
"I want to reassure the public that our 2500 Sergeants and Inspectors will not be found wanting in keeping the public safe and aiding authorities in any way that we can.
"Our priority is public safety and we ask the public to respect the policing of the state during this time.
"We want to also acknowledge the work that will be done by our Garda colleagues right across the organisation. We stand together for the people during this pandemic."