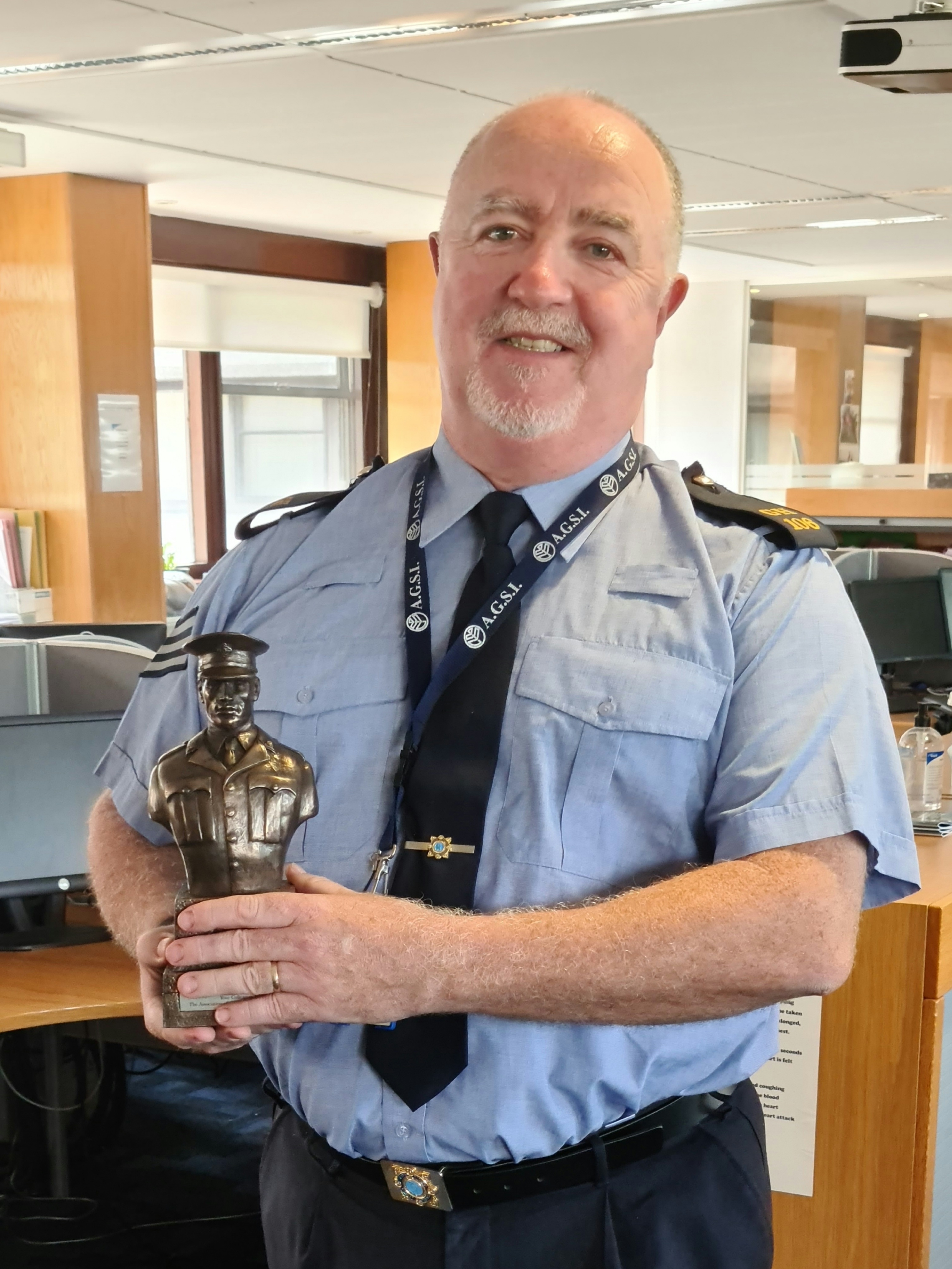 Sergeant Maurice Cunningham Retires
Sergeant Maurice Cunningham retired from An Garda Síochána on Thursday 26th August, after nearly 38 years of dedicated and professional service.
During his career Maurice served with distinction in Clondalkin, the Garda Bureau of Fraud Investigation and Internal Audit; 20 of those years were served at the rank of Sergeant. The last 12 years of his service were spent in the Garda Professional Standards Unit (GPSU).
Due to Covid-19 restrictions, his 'send-off' was a small, muted, and socially distanced affair, with only his current work colleagues sharing a final 'cuppa' with Maurice.
Sergeant Cunningham is a long-standing member of AGSI and has always been a passionate advocate for the safeguarding of favourable pay and conditions for new and existing members of An Garda Síochána.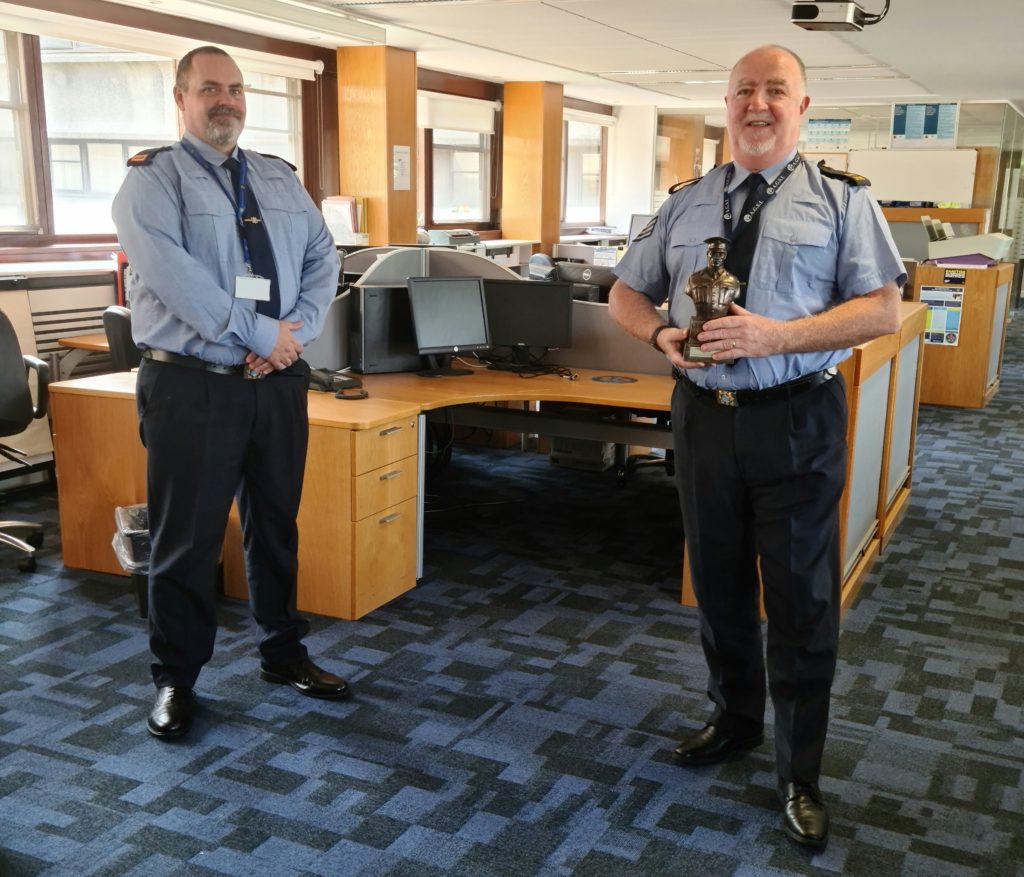 Inspector Ruairi Nestor, AGSI HQ Branch (and a colleague of Maurice's) presented him with a statuette on behalf of all of his colleagues in AGSI.
Best of luck to Maurice as he sets out on his 'second life', as a practicing barrister!