"AGSI Will Continue Its Campaign Against Pay Cuts"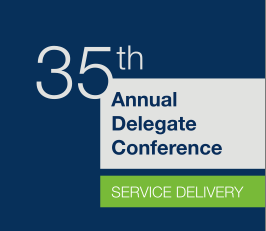 Report of the Final day of the 35th Annual Delegate Conference
The final day of the Association of Garda Sergeants and Inspectors 35th Annual Delegate Conference in Sligo, has heard that it will vociferously continue its campaign against further pay cuts and by legal means if necessary.
Delegates debated the key issues affecting members in the final session this morning where a number of strategies opposing further pay cuts were developed. General Secretary John Redmond says, "We will continue to oppose pay cuts and the key message from conference this year centred on a strategy to achieve that aim.
"It is our view that we have signed up to Croke Park until June 2014 and if it is the case that this agreement is reneged on and further cuts are pushed through, we will seek legal advice on it."
Commenting on other media reports emanating during conference John Redmond made the following statements.
The walkout by members of the Carlow/Kilkenny branch during Minister Shatter and Commissioner Callinan's address to delegates.
"The Carlow/Kilkenny Branch were mandated by their members and they executed their right to protest by withdrawing from conference.
"We do understand their protest against Minister Shatter who has treated our members with great disdain and disrespect. Members were left reeling after his address to us on Monday evening.
"In relation to the walkout by the Carlow/Kilkenny Branch members before the Commissioner's address – it is not AGSI's policy to support a motion of no confidence in the Garda Commissioner. However, we respect their right to protest.
"Last night the Commissioner was warmly received by delegates and they appreciated the fact that he addressed our concerns directly with us. It is not the view of this Association that we don't have confidence in the Commissioner.
"However, we would disagree that he has any right to investigate or prosecute our members who are elected to voice the frustration over severe pay cuts and further proposed cuts. There is nothing to investigate as far as we are concerned." Comments by Minister Shatter that AGSI are "losing their way."
"I am disappointed that Minister Shatter continues to rebuke and criticise his members who are down-trodden by a Minister who continues to disregard the concerns of their force. "At the heart of the issue is our unique position in the public sector. We should never have been forced into general public sector pay talks. We should never have had to protest, rally and withdraw goodwill. But we have had no choice.
"An Garda Síochána is in a unique position. We undertake a job whereby we are expected to put the lives of the citizens we protect before our own. Health and Safety legislation in our job becomes redundant. "But more than that we cannot protest and represent our views on a level-playing field with other members.
"We have contributed savings and are well placed to contribute to change but nobody is listening."
"We have been reforming for the last 30 years and we have cooperated with every modernisation shift. We feel we are treated unfairly and disproportionately, as a percentage of our members pay is made up of allowances.
"Firefighters were able to strike a deal based on savings made within the service. Why aren't the Gardai treated equally?
"The Commissioner's Report to the Implementation Body on savings showed that sustainable savings of €32 million were made in 2012. Government are looking for further savings of €60 million over three years, and we believe that this can be achieved from savings within the service, offset against payroll savings. We believe strongly that pay cuts are not necessary."
Lifting the Moratorium on Recruitment
"We are delighted to see that Commissioner Callinan has announced the lifting of the moratorium on recruitment however we would like to see a firm timeframe on this. We are cognisant that when we start a recruitment campaign it could be 9-12 months before we see a new Garda on the beat."
Restore the UZI sub-machine gun to members of the Detective Branch personnel
"We feel the UZI sub-machine gun should be restored. We feel there was a great level of protection offered to Detective Branch members by the weapon. I heard the Commissioner say he has a very well trained Regional Support Unit – I would argue that they are the highest trained officers compared to a number of countries. But the RSU are not deployed to carry out duties the ordinary UZI holders would hold."
Investment in the Transport Fleet
"We welcome the announcement that Commissioner Callinan will invest €5 million this year in the Transport Fleet. However, we need to ensure we have the appropriate resources so we can patrol those areas appropriately. We need an appropriate Transport Strategy to ensure we buy the right vehicles and deploy them appropriately."