We continue our series of feature articles looking at case studies from other police forces.
*****
Staff associations claim changes to post incident procedures need to be supported by evidence and suggest watchdog is pursuing its own agenda
By – Jasmin McDermott – Police Oracle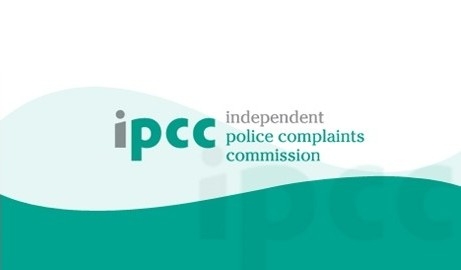 The Independent Police Complaints Commission (IPCC) should not dictate police practice over officers' post incident procedures and any changes should be made by the Home Office, senior staff association officials have said.
In response to IPCC draft guidance, which would effectively ban officers from conferring following a death or serious injury, the Police Federation and Superintendents' Association argued that the watchdog is forcing its own agenda by publishing the guidance before consultation.
The guidance states that officers must abide by the same standards as civilian witnesses and not confer with each other before producing their statements. The document, which was put out to consultation in March, said that from the "moment it is operationally safe to do so", policing witnesses should be kept separate until their detailed individual factual account is produced.
Detailed statement
Association of Chief Police Officers' guidance states that officers should have a break of no less than 48 hours before preparing a detailed statement after being involved in a "traumatic or life-threatening encounter".
The staff associations point out that the current post incident processes are based upon research commissioned by the Home Office in 1986 and that any changes need to supported with new empirical evidence.
In their response, the associations said: "It is regrettable that the IPCC has chosen to in effect draft the guidance before embarking on the consultation exercise.
"Publishing the guidance, albeit said to be a draft, on its website before listening to the informed views of other stakeholders who have real experience of the post incident process suggests a lack of genuine interest in embarking on a consultation and a desire to shape public opinion towards its own self interests.
Whilst it is acknowledged the IPCC has a role to play in building confident in the Police Service and in investigations into police conduct, it cannot dictate police practice
"This aspect of a death or serious injury is a matter for the Police Service subject to statutory guidance from the Home Office and is too important to leave to the interests of one stakeholders namely the IPCC who are the independent investigative body.
"Whilst it is acknowledged the IPCC has a role to play in building confident in the Police Service and in investigations into police conduct, it cannot dictate police practice."
Both staff associations said that officers view conferring as a way of achieving best evidence particularly when an officer, who has fired a shot, benefits from the reassurance they get from conferring with colleagues to give them the confidence to provide details in a statement.
The response adds that the process suggested by the IPCC will have the opposite effect and would not obtain best evidence.
Shock factor
Recommendations from the Home Office commissioned report, called Study of Post Shooting Experiences in Firearms Officers, state that because an officer is likely to be in a state of "physical and mental shock and suffering some degree of confusion" any statement taken under these conditions is likely to be worthless and need a complete revision at a later stage.
The report says: "It is suggested that some way of delaying the formal investigation procedure should be considered in order to give the officer the time and opportunity to recover from the initial effects of his experience."
Changes to the procedures have been criticised by national firearms lead Deputy Chief Constable Simon Chesterman after a survey revealed that 82 per cent of officers did not have confidence in the proposals. In an interview with PoliceOracle.com he warned that in the future officers will be "reluctant to take up a specialism where they may be required to use lethal force on behalf of the state".
The consultation response also criticises comments made by IPCC Chair Dame Anne Owers about officers refusing to co-operate and are obstructing the investigation.
As previously reported, Dame Anne blamed officers at the centre of the Mark Duggan shooting for the "protracted" nature of the investigation and said their perceived lack of co-operation was "inexplicable".
A statement from the IPCC said that due to number of responses received from its consultation, a review of the guidance would take some time "as we wish to reflect fully on the views of all who have responded and ensure that what we propose is practicable".
To read the consultation response in full, click here 
To read the draft guidance, click here