Article from Police Oracle
Written by Josh Loeb
Embracing technology can improve both efficiency and transparency, conference told.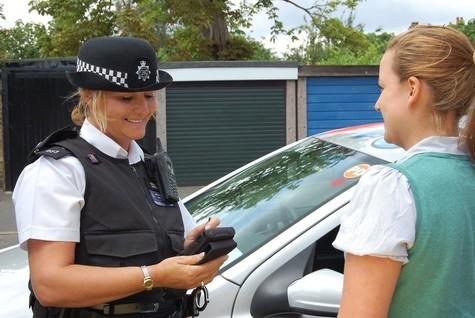 A chief constable has told a conference of his aspiration to embrace "paperless policing" as part of moves to improve efficiency and bolster transparency in his force.
Simon Parr – who heads Cambridgeshire Constabulary – said he had already made £18 million of savings required by his force in part by embracing the likes of smartphones and other digital kit.
But he stressed that his force – which he said had managed to maintain its officer strength in the face of the reductions – wanted to go a step further and ditch paper altogether.
CC Parr told the Modernising Justice conference in central London "My new officers can type twice as fast and twice as accurately as they can write, and yet we were still issuing them with a pen.
"I decided that seemed to be pretty much nonsense. But the hardest thing is to get people to put down their paper, because here we are talking about psychology."
The chief maintained that digital technology could also increase transparency, adding that one of his long-term aims was to make Freedom of Information requests "redundant" by making as much information as possible automatically available.
He put the question to conference delegates: "Why can't the public just go and read a statement online in a case that was heard in public? Why can't they go and look at evidence?"
Policing Minister Damian Green said he wants to make forces largely paperless by 2016.
Addressing the conference Mr Green said he was writing to chiefs and police and crime commissioners encouraging them to adopt common computer platforms to help them collaborate.
The minister also commended Track My Crime, an online service for victims that allows them to securely track an investigation and monitor the progress of their case, to delegates.
Ideas raised by speakers to improve public engagement through technology included possible use of social media to communicate with victims and keep them updated about the progress of investigations.