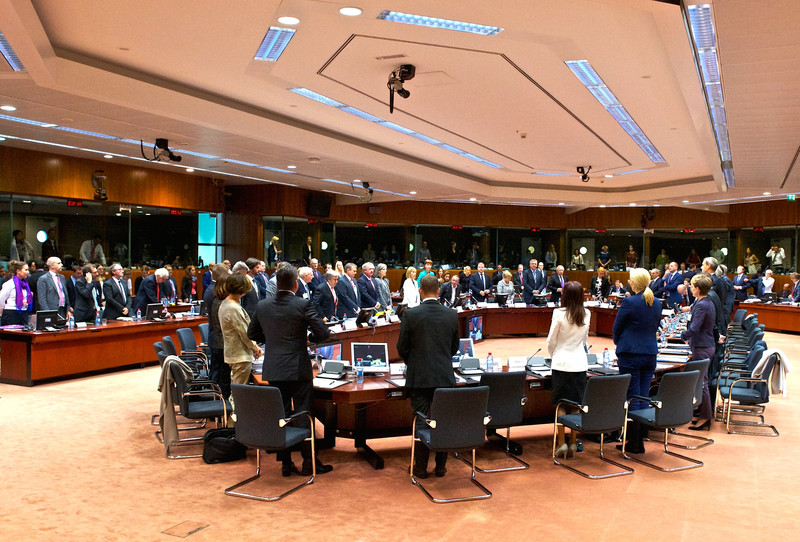 Minister Fitzgerald attends Valletta Summit of EU & African leaders on migration crisis
Minister for Justice and Equality, Frances Fitzgerald is today representing Ireland at the Valletta Summit on Migration in Malta. This important Summit brings together leaders and senior government representatives from 31 European countries and 35 African nations.
Speaking on day one of the Summit Minister Fitzgerald said "The Summit represents the beginning of an intense engagement between Europe and Africa aimed at dealing with root causes of the current migration crisis and its tragic humanitarian consequences. We must bring the current migration crisis under control and European and African countries must work together in solidarity and mutual respect to achieve this. The crisis cannot be solved by Europe alone; it is only by deepening cooperation with Africa that we can begin to address the root causes of this unprecedented crisis. The safety of thousands of vulnerable migrants will continue to be endangered and, exploited by criminal gangs and traffickers, will continue to attempt the perilous journey to Europe."
The Minister continued "The most recent loss of life off the coast of Turkey is a tragic reminder of the urgency of our task. As our Summit Declaration makes clear saving lives is the first priority and the action plan we will adopt sets out enhanced cooperation to tackle the people smugglers and traffickers who are exploiting the vulnerable migrants and putting so many lives at risk. We are proud of our naval service which has played its part saving over 8000 lives so far this year."
Speaking on the anticipated outcome of the Summit, the Minister said "It is expected that a range of substantive actions will be agreed including an EU Emergency Trust Fund for Africa to which Ireland will contribute €3m.
"The priority is to save lives not just at sea but also in desert crossings in transit countries. We have to address the root causes of migration and rekindle hope for African youth by providing political stability and economic opportunities. The Trust Fund is key in this regard. It will be used to sponsor a series of programmes for example supporting agri-business, developing labour market skills through training and supporting micro and small enterprises.
We have to provide more opportunities for legal migration particularly for students, researchers and entrepreneurs. We have to recognise the importance of migrants and their remittances to their home countries. Reducing transaction costs for migrants sending money to African countries to less than 3% is an example of one concrete measure.
People across Africa have to be given access to information about legal opportunities for migration as well as the most serious hazards and risks of illegal migration. People will continue to risk illegal migration if they think there is a chance of success. It must be clear that EU and African countries will cooperate to ensure that illegal migrants not found in need of international protection will be returned to their country of origin.
Finally all countries whether they be a country of origin, transit or destination must work together to combat traffickers and it is expected that the Summit will agree a number of measures aimed at assisting African countries in this regard."
ENDS…/