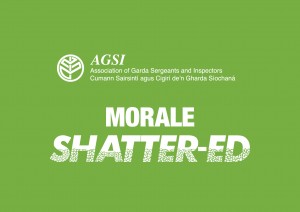 AGSI Clarify Misleading Comments by Minister Shatter on Station Closures – Comments by General Secretary John Redmond.
"A statement today by Minister for Justice Alan Shatter that 60,000 hours of patrolling will be provided as a direct result of 100 Garda Station closures is simply not true.
It is the case in fact, that the members who are reassigned as a result of all stations being closed are instead 'lost to the community'.
It is time Minister Shatter stopped attempting to confuse the public on community policing.  The policing of the main urban centres to which the members are reassigned will take precedence, at the expense of keeping that 'reassuring presence' in the local community."