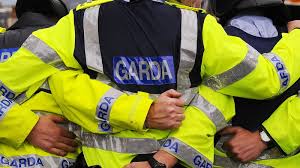 MEDIA STATEMENT: AGSI will Cooperate, Consult and Communicate with Commission to Chart Path for Future of Policing in Ireland
President Antoinette Cunningham cautions "progress not paralysis"
The Association of Garda Sergeants and Inspectors has stated that it looks forward to cooperating, consulting and communicating with the new Commission on the Future of Policing in Ireland.
Speaking this afternoon, President Antoinette Cunningham stated that the impact of this new policing body will be positive but only if it can make progress and not be paralysed by Government or other stakeholder inaction.
"Our Association welcomes the Commission and are heartened to see the level of collective national and international expertise among the 12 members, however we question the exclusion of a current or a former member of An Garda Síochána."
"I would temper our enthusiasm by saying that we have witnessed first-hand how progress is paralysed by Government inaction. As a typical example of this, six months on from a threatened withdrawal of service by Gardaí and the Government have not progressed legislation to give us access to the Workplace Relations Commission or the Labour Court which should have been progressed by January of this year. This is paralysis of progress caused by Government inaction and we don't want to see this happen with this new Commission.
"We want to see real reform as do the people of this country in terms of the future of policing and modernisation, but it can only be achieved when all stakeholders move in the same direction. AGSI have previously called for many of the reforms contained in the terms of reference of this Commission so we hope finally real reform will happen.
"When the media activity dies down and the real work begins, we need to see the same level of enthusiasm from Government to support the Commission in their work. We are particularly anxious to see progress on supervision and technology as both of these pillars are vital for effective policing.
"We look forward to consulting with the Commission and providing our input," said Ms. Cunningham.
ENDS