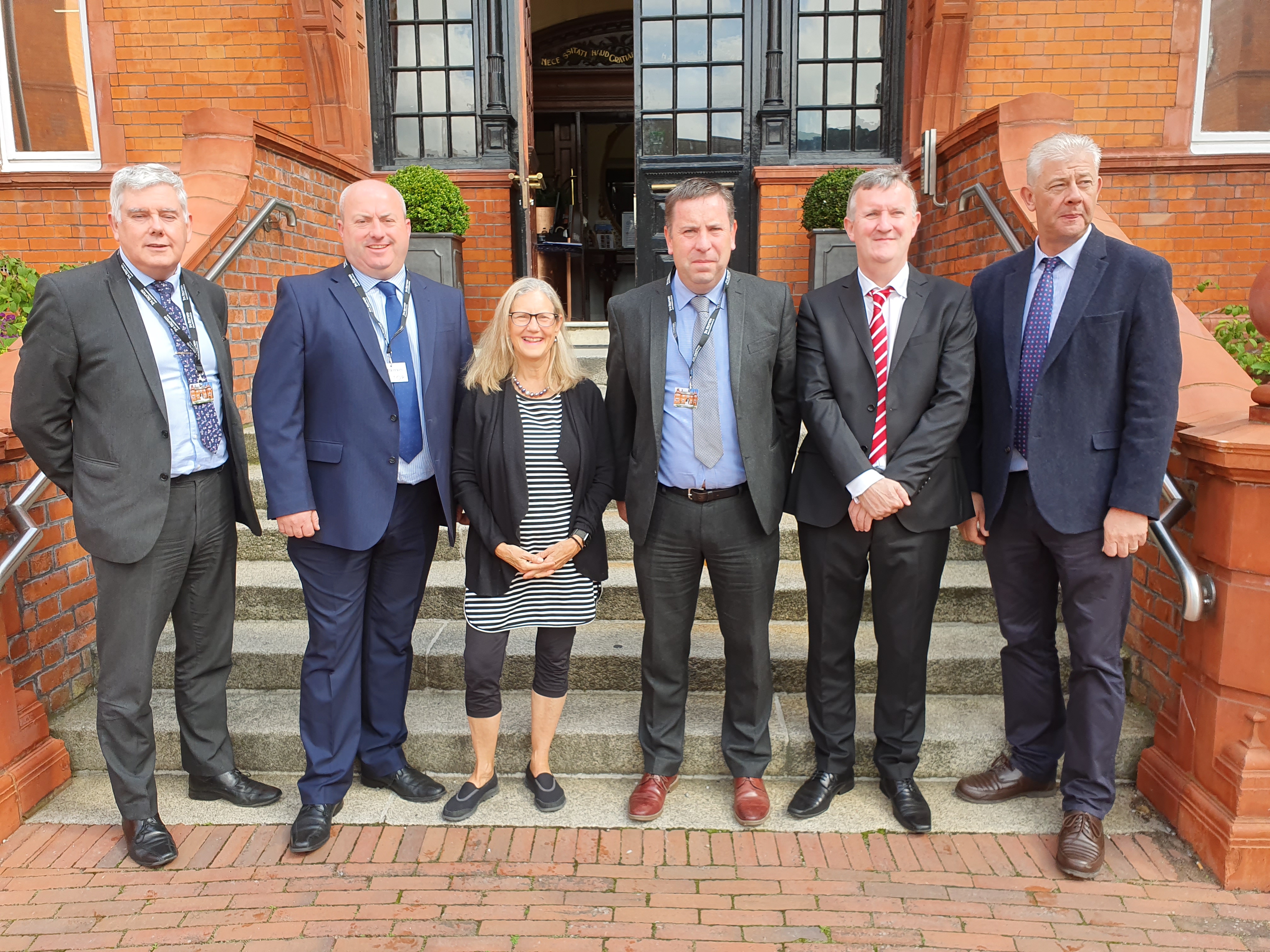 "The best way for police forces to be granted greater resources is to fail in their mission to protect and serve".
So says Linda Duxbury Professor of Business at Carleton University, Ottawa. Prof Duxbury specialises in police-force transformation; and has carried out in-depth research on police forces in Canada and Scotland.
With the biggest change programme in the history of policing in Ireland underway, Prof Duxbury's insights on change management have particular relevance in Ireland.
She is in Dublin this week (25.06.19) to speak at an event jointly hosted by the Association Garda Sergeants and Inspectors and Garda Representative Association.
Example of Linda speaking in public (not related to policing):
Change and failure
A Policing Service for the Future in Ireland is the detailed implementation plan for radical reform of not just An Garda Siochana but the entirety of policing, which includes legislative change and Garda linkages with stakeholders such as State agencies and community-level groups.
The change programme officially began this year and is due to run until 2022.
While police – from senior management through to frontline – have been resistant to change around the world, research shows that the very politicians and community members who are demanding changes can themselves be resistant.
A quote from a Canadian police officer quoted by Prof Duxbury encapsulates this: "When you deal with the public, there are so many different ideas of what the police are, or should be, and that is a barrier to change because not everyone is going to agree with proposed changes."
Prof Duxbury's research also shows that police forces are more open to change when they are in crisis. However, a focus on operational (rather than strategic) imperatives makes reform largely reactive and incremental rather than proactive and transformational.
Therefore, a reactive enforcement model of policing often attracts more resourcing than a proactive, preventative approach which can lead to funding reduction, despite being successful.
Prof Duxbury's primary research in Canada found that cost-reduction was regarded as a common driver for change. However, as one police officer said:
"My pet peeve is the argument that because crime rates are declining so should the costs of policing decline. But if you get down to ten officers, the crime rates will go way down – because there are less calls for service, not because there is less crime."
Hence, failure is rewarded and success is punished.
Notably, virtually all the officers and community members surveyed by Prof Duxbury said politics often resulted in changes to policing that were biased, ill-informed and/or temporary.
Data showing police budgets in the Western world growing at a faster rate than total public expenditure has been used by policymakers to inform the debate about change. In Ireland, the Government and the Garda Commissioner say the policing budget is sufficient.
But Prof Duxbury's research identified a multitude of external factors that has increased policing costs, not the least of which is greater demand. Others include:
Increased costs in recruitment, retention, training and evaluation of officers
Increased costs/decreased efficiency due to absenteeism caused by stress and low morale
New types of crime to police such as online offences like cyber bullying, internet fraud, identity theft and child pornography
Increased public disorder
Increased organised crime
Meeting the needs of marginalised populations
Demand for more oversight and transparency
Studies of UK and North American police forces have found that effecting change has been 'driven from the top-down and outside-in'; and is slow and at times torturous. Change, the studies show, has been modest (and contentious) and either fall short of expectations or fail.