The President of The Association of Garda Sergeants and Inspectors, Tim Galvin, led tributes to Detective Sergeant Michael Moloney on his sudden passing yesterday. General Secretary  John Redmond and Deputy General Secretary John Jacob have extended the sympathies of the AGSI National Executive and membership to Detective Sergeant Moloney's family and colleagues.
A highly respected Garda detective collapsed and died yesterday at a local sports facility in Co Clare.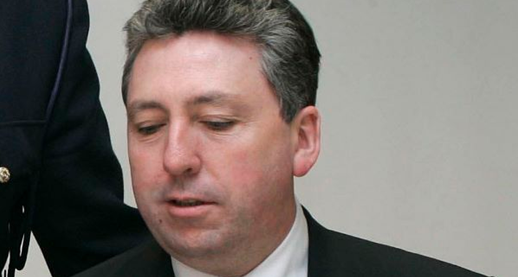 Det Sgt Michael Moloney, aged 51, a married father of three, had been jogging at the Lees Road Sports and Amenity Park in Ennis at around 1pm yesterday when he was found in a collapsed state by a passerby.
Emergency services responded to a 999 call but Det Sgt Moloney, known to his friends and colleagues as Mick, was pronounced dead at the scene.
Det Sgt Moloney, originally from Galway, lived in Ennis and was one of the lead investigators in the murder trials of Joe Heffernan and Colm Deeley, both of which concluded in Dublin just last week with both men being convicted.
He was also the lead detective in the case of Sharon "Lying Eyes" Collins, who was jailed in 2008 for conspiring to murder her partner and his two sons.
He is understood to have collapsed while returning to the nearby car park after a run. His wife Sadie travelled to Lees Rd after being informed of the news.
An autopsy will be carried out on Mr Moloney's body in the Mid Western Regional Hospital in Limerick later today. It is believed that Det Sget Moloney suffered a heart attack.
Det Insp John Galvin of Ennis said last night: "We are all extremely shocked and stunned at his passing. He was a loyal and trusted friend and colleague to the station party in Ennis and the local community."
Mayor of Clare and chair of the joint policing committee, Cllr Joe Arkins, said: "He was an exceptional officer who served the force and his community with distinction and his loss will be felt by all who knew him"
Ennis-based solicitor John Casey said: "Mick was without any shadow of a doubt 'the man' when it came to serious crime. Everyone in the station knew it and everyone in the legal profession in Clare knew it.
"He was incredible at his job and unflappable. He was as straight and honest and a delight to deal with."
Source: The Irish Times, By Pat Flynn