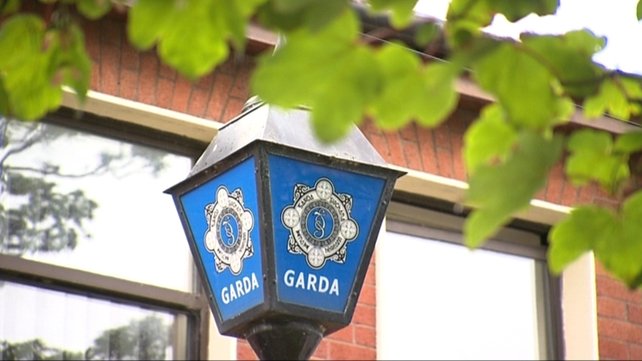 Irish Times: AGSI says gardaí not trained to deal with terrorist attacks
Association to decide on form of campaign to have pay cuts restored
Garda sergeants and inspectors have expressed their concern that members of the force who would be first to the scene of any terrorist attack are not trained for such situations.
The Association of Garda Sergeants and Inspectors (Agsi) has also said inteligence about possible threats or suspects is not passed onto gardai outside the specialist units that deal with terrorism.
Speaking ahead of the opening of Agsi's annual conference in Westport, Co Mayo, this evening Agsi president Tim Galvin said vital inteligence was being kept from his members.
"The concern for Agsi is that we have no role in the planning or the preparation of information that comes in in relation to threats," he said.
"So frontline staff, who are going to be effected first of all because we are the first responders to any incident that may occur; we don't have information and we're not given specific information.
"For example, if there is (an extreme) weather warning in place, every garda in the country is notified. But there is no notification of any terror threat so we're working in an information deficit; that's the concern."
Mr Galvin added while "some information goes out" the "vast majority" of it was confined to the specialist units and other sections of the force in Garda Headquarters, Phoenix Park, Dublin.
"But the front line staff; we're not aware. There is nothing comes to us so we're working in a vacuum."
He added not only was Agsi concerned about what it sees as the lack of intelligence sharing within the force, but levels of training in how to deal with a terrorist incident were also falling short.
"If you ever had an incident; how do the first responders react, what do they do? It's a very simple thing, we're dealing with a very serious threat and if you saw the (international terrorist) incidents all this year; guns have been involved and explosives.
"We don't know how to deal with it and the uniformed garda will always be the first person (on the scene of a terrorist attack)."
Mr Galvin said his association had previously raised its concerns with Garda Commissioner Noirin O'Sullivan.
"That's been ongoing since the first Paris attack in November," he said.
The issue of pay – both pay restoration to and pay increases – is also down for discussion at the Agsi conference, which continues to Wednesday. And the association has indicated it plans to organise a protest march to Dáil Éireann whenever a new government is formed.
Mr Galvin said that under the Haddington Road agreement his members signed up to, a review of Garda remuneration was to be carried out as well as the industrial mechanisms open to Garda members, all of whom are banned from taking strike action or joining a union.
Agsi pointed out the Haddington Road agreement was signed three years ago and that "no progress" had been made.
"People are angry and frustrated at the lack of progress," Mr Galvin said.
"We want the issues under Haddington Road dealt with it; our industrial relations mechanism which gives gardai access to the Workplace Relations Commission and the ability to negotiate our own pay."
Agsi and the Garda Representative Association – which represents rank and file gardaí – are staff representative bodies rather than unions.
Because Garda unions are not allowed, neither Agsi nor the GRA has any direct role in negotiating national pay agreements.
This article was originally published in the Irish Times on Monday 11 April and written by Conor Lally