Fitzgerald confirms personnel strength of An Garda Síochána was 12,772 at end of May
Irish Times.com published 7 July 2015
By Marie O'Halloran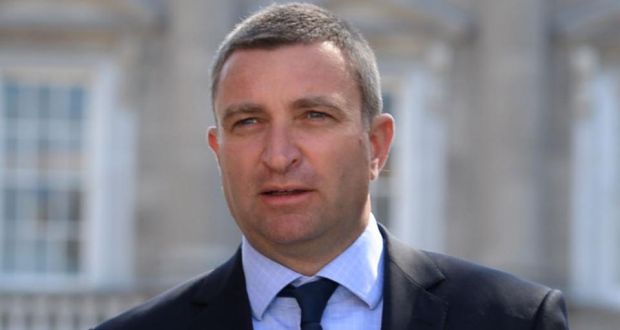 Five hundred gardaí are out sick on any given day of the week, the Dáil has heard.
Fianna Fáil justice spokesman Niall Collins said that out of a Garda force of 12,772 members, 500 are out sick daily, while 230 are on an incentivised career break and 1,498 are currently eligible for retirement.
During Dáil question time, Mr Collins asked the Minister for Justice, Frances Fitzgerald, what were the recruitment projections for the next three years because "the Garda capacity to investigate and detect crime, as well as Garda response times, are under much pressure because of the downward trend in head count".
Ms Fitzgerald confirmed that as of the end of May the personnel strength of An Garda Síochána was 12,772.
The number of new recruits "coming on board is 550 in the past year", she added.
Ms Fitzgerald said: "I want us to see us continuing the rate of recruitment of at least 500 a year."
Strength
The Minister could not say precisely what the Garda strength would be in two or three years' time because it would depend on the number of retirements.
"They can vary quite significantly from one year to the next.
"As I have said all along, the retirement rate will be very carefully monitored and will naturally influence the level of recruitment needed to maintain Garda strength."
She said that was the maximum the Templemore training college could take each year.
"It has been higher in the past but there have been issues about supervision when those recruits go out into the community and we want to do it to the highest professional standards as does the Garda."
The Minister told the Limerick TD that they had to consider the kind of Garda reform under way when talking about effective policing.
Mobile
"It is very clear that investment in ICT is essential and will impact on effective use of Garda resources."
Ms Fitzgerald told the House that "much of crime now, in the case of burglaries for example, involves highly mobile gangs".
She added: "The investment we have just made in the right type of vehicle is an essential part of targeting crime. It is not bout sitting behind a desk, it is about being out there and being mobile".
Ms Fitzgerald was asked about the legal challenge against the Public Appointments Service, the Attorney General and the State regarding the recruitment of deputy commissioner.
She said an open competition to fill the two vacancies at deputy commissioner level was held. "An application for an injunction in respect of that competition is currently being considered by the High Court." She could not comment further.