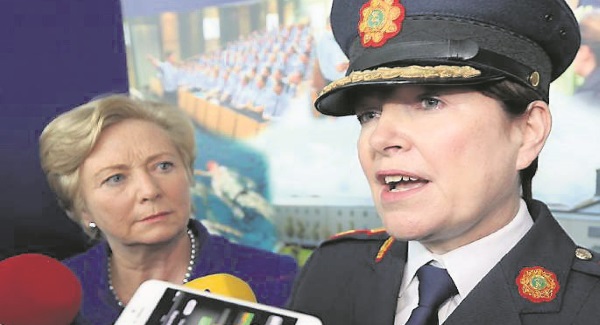 There are only 12,000 gardaí available to work on an average day — even with the 290 new recruits in Garda stations, official figures show.
While the strength of the force at the end of September is 12,882, some 880 of those are not working on a given day.
Revelations of the effective strength of the force comes as the Government and Garda bosses face a fresh policing crisis with the loss of 300,000 garda hours — following the rejection of the Lansdowne Agreement by the Garda Representative Association (GRA).
The agreement expires at the end of the year, meaning the massive drop in policing hours will kick in on January 1 unless the Government offers a better deal to gardaí.
Each garda carried out an additional 30 extra hours a year as part of the agreement, and now the 10,000 GRA members have refused to extend the agreement.
"The previous Garda Commissioner clearly indicated to Government that it was perilous to have fewer than 13,000 gardaí available," said a GRA spokesman.
Official Garda figures, detailing the situation at the end of September, show that, of the 12,882 members:
200 are on career breaks
150 are on maternity leave, positions that are not filled
84 gardaí are work sharing — the equivalent of 42 full-time positions.
In addition, Department of Public Expenditure figures indicate that in the region of 462 gardaí are out sick on an average day. Also, some 20 gardaí are seconded to the Department of Social Welfare. All of which brings the 12,882 figure down to 12,009. That does not include the 87 gardaí on a shorter working week or short-term parental leave, availed of by 334 gardaí by September.
Garda commissioner Noirín O'Sullivan set 13,000 as the minimum floor for the strength of the police.
Both Ms O'Sullivan and Minister Frances for Justice Fitzgerald have said they wanted to see a force of 14,000.