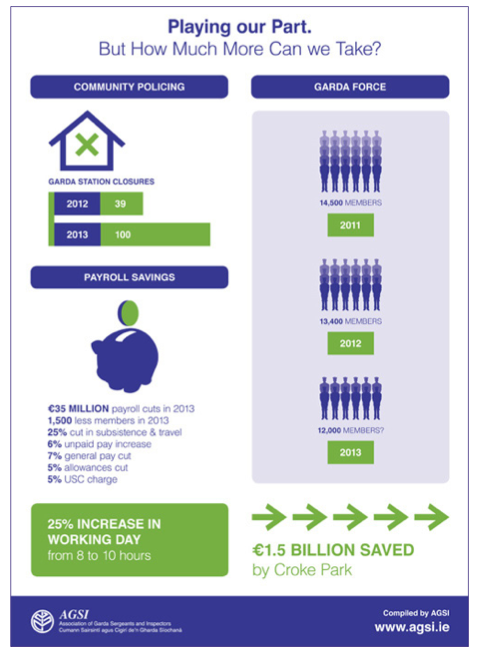 AGSI is now planning its participation in the upcoming ICTU Anti-Austerity March in Dublin next Saturday 9th February.
We are asking all members and indeed members of their family to come along and support our campaign to protect pay and conditions.
AGSI members have taken significant cuts as well as contributing to savings to the exchequer, all of which is clearly shown in the infographic above.
Download an information pack below. We look forward to seeing you all on the 9th February.
AGSI ICTUMarch Information Pack