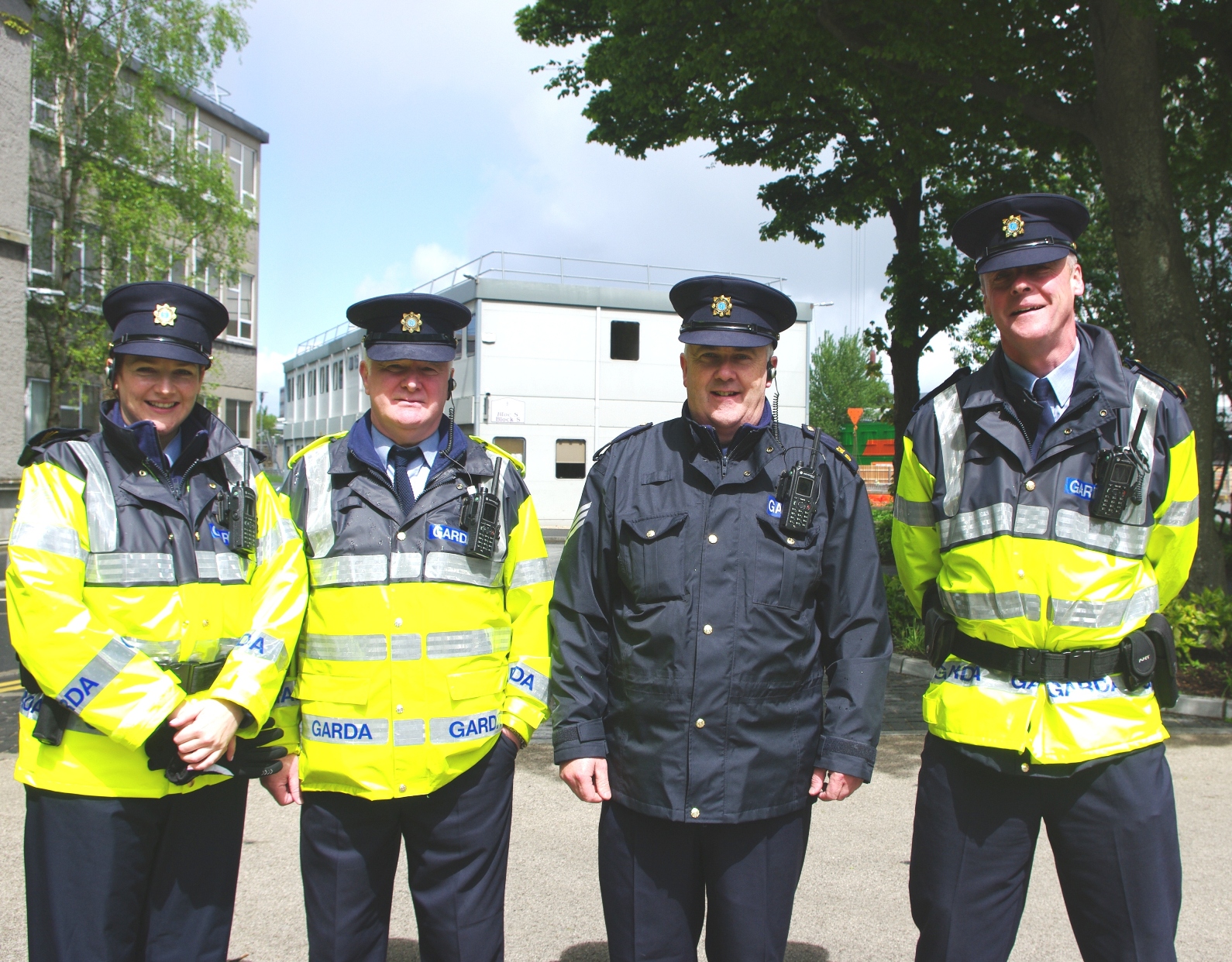 During HRH Prince of Wales and Duchess of Cornwall's visit to the west of Ireland members of An Garda Síochána were drafted from other divisions to help with the security and policing the event in Galway, the Burren and Sligo.
AGSI Deputy General Secretary John Jacob went to Galway and Sligo to visit members of AGSI on the front line and to deal with any issues that had arisen.
John announced his arrival in Galway with a courteous visit  to Assistant Commissioner Donal O' Cualain and Chief Superintendent Tom Curley who welcomed him.
The next port of call was Galway University where he met with Padraic Dolan former President of AGSI. Padraic accompanied John on his tour around the University as he met with members from various parts of country some of whom were very familiar. Although security was tight the general atmosphere amongst the members working at the event was good.
Inspector Ernie White who is a member of the National Executive was acting District Officer and was very busy as ever. Two members from the National Executive Committee Rory Brennan, Westport and Mick Hiney, Kevin Street were also on duty at the University.
On arrival in Sligo John Jacob made his way  to the office of the Sergeant In Charge of Sligo, Sergeant Gerry Moylan. Gerry had a number of phones on his desk and they all seemed to be ringing at the one time, last minutes check making sure everything was covered. Each phone was answered in succession with the response: "Yes done".
Gerry then brought John to the venue were members were being fed before taking up their tour of duty at various points. Members came from far and wide as far away as Dunboyne, Co. Meath. Before long the briefing session was under way with Inspector Ray Mulderrig outlining the duties to be performed. After the briefing members were taken to their points.
John returned to the briefing venue the following morning where he met familiar faces that he recognized from various stations he served in over the years.
Photos from the official briefing in Sligo for the HRH Prince of Wales visit