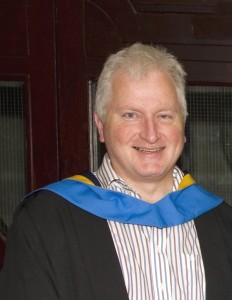 Detective Sergeant Michael Mulligan from the Detective Unit Santry has graduated with a Higher Diploma.
Michael is a member of the DMR North Branch of AGSI and was recently awarded a Higher Diploma in Safety Health and Welfare at Work, level 8 on the National Framework of Qualifications.
He is pictured below with a number of others who were awarded with the same Diploma.