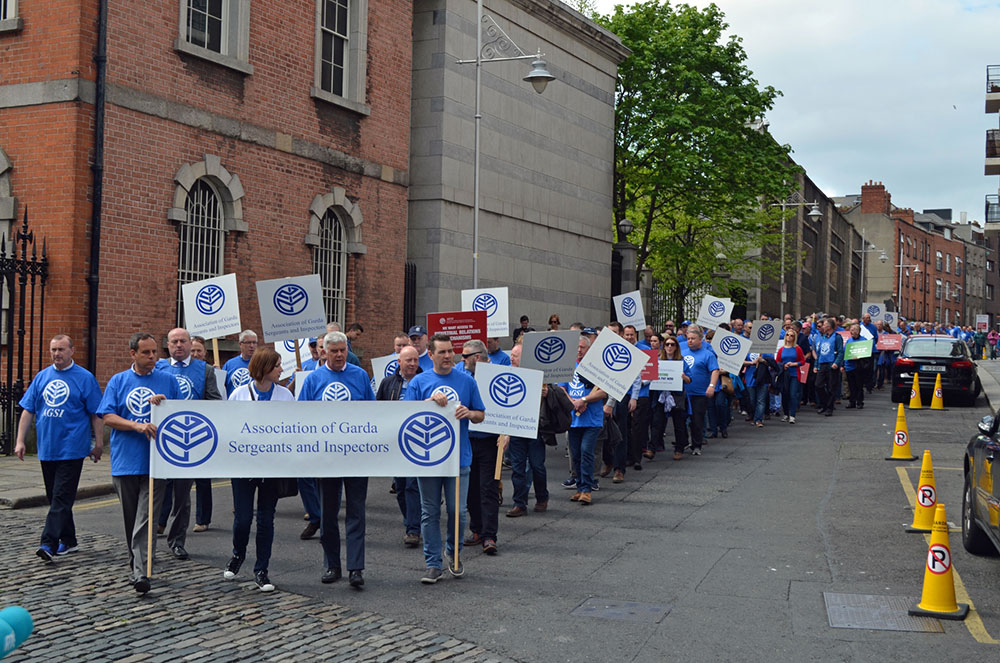 General Secretary on Newstalk: "AGSI will not cooperate with Garda modernisation programme unless pay issues are addressed"
Middle ranking gardaí say they will not cooperate with a planned modernisation programme unless their pay demand is addressed. General Secretary John Jacob speaks to Newstalk Breakfast.
A five-year modernisation plan was announced yesterday, including a €200 million investment in ICT.
The force will strengthen its capability in areas such as economic crime, cyber crime, and sexual and child abuse.
Mandatory alcohol testing and multi-agency checkpoints is also to be increased under the proposals.
You can read more about the plans here.
However, the general secretary of the Association of Garda Sergeants and Inspectors (AGSI) John Jacob says his members have led change in the past during financial constraints – and now that the economy has improved, it's time to reward them.
He told Newstalk Breakfast: "Now there is a change in the financial situation in this country, we want our pay issue resolved. We want the issue, in relation to the European Social Committee's decision to give us access to negotiate our own pay and access to WRC, implemented and implemented immediately.
"We'd also like to see Government withdraw the threat of having a pay freeze for our members in July of this year while we are in negotiations with them," he added.