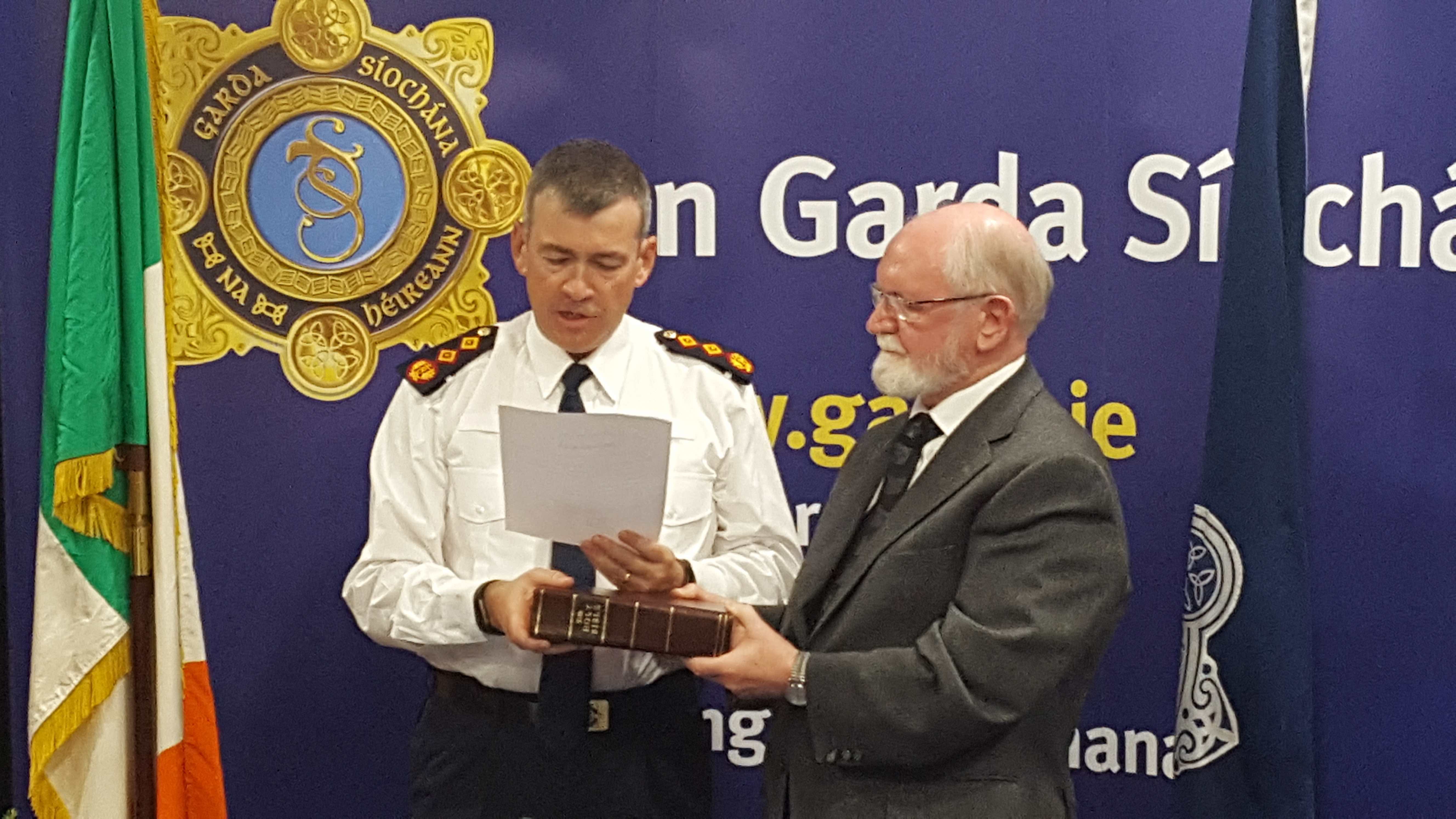 General Secretary Attends Attestation of Garda Commissioner Harris
General Secretary, John Jacob attended the attestation ceremony for Commissioner Harris at Kevin Street Garda Station on Sunday night with other guests to witness this historic event.
Following his attestation, the Commissioner spoke with Mr. Jacob and said he was looking forward to his new role and the challenges ahead.
Mr. Jacob congratulated him on taking up the position of Commissioner and wished him well.
"I said the Association looked forward to working with him and to engaging with him on matters that impacted our members. I said I would seek an official appointment with him to discuss a series of priority matters and hoped we could be accommodated with an early meeting.
I do hope the new Commissioner will engage with the Association in an open and productive manner and this is a point we have emphasised this week in media interviews conducted by the President and Deputy General Secretary."