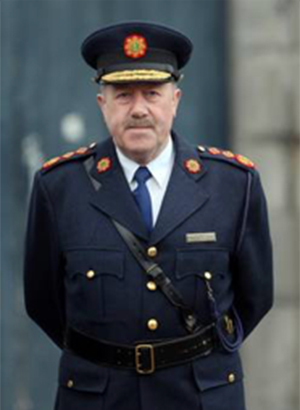 The Supreme Court has overturned a decision by former Garda Commissioner Martin Callinan to dismiss a sergeant after she was convicted of an assault while on duty.
The seven-judge court found the reason for the decision was never fully explained to Sgt Martha McEnery, and for that reason must be quashed.
The court left it open to Commissioner Nóirín O'Sullivan to reconsider Sgt McEnery's position under garda discipline regulations. A spokesman for the commissioner said she was considering the ruling.
Sgt McEnery was given a suspended four-month sentence for assault during the arrest of Anthony Holness in Waterford in January 2010. She failed in an appeal against the conviction and Mr Callinan recommended her dismissal from the force in March 2013.
A notice from the commissioner simply stated he proposed dismissing her as he considered her "unfit for retention in An Garda Síochána".
The 17-year veteran was convicted along with two colleagues following a much-publicised trial, which heard she struck Mr Holness on the head a number of times with a closed fist.
Sgt McEnery unsuccessfully challenged her dismissal in the High Court, where she argued that the simple fact of a conviction in the absence of other reasons could not constitute grounds for summary dismissal.
She also contended the conviction did not absolve the Garda Commissioner from conducting his own inquiry.
Last October, she successfully appealed the High Court decision to the Court of Appeal.
It found Mr Callinan had not acted lawfully within regulations in dismissing her without giving separate consideration to the facts surrounding her breach of discipline.
The matter was subsequently appealed to the Supreme Court by Commissioner O'Sullivan.
Yesterday, that court unanimously upheld the decision to quash the dismissal.
However, it did so on different grounds than those cited by the Court of Appeal, saying the order for quashing the decision should be on the grounds no adequate reasons were given for the dismissal.
Irish Independent
Pictured above: Former Garda Commissioner Martin Callinan. Photo: PA