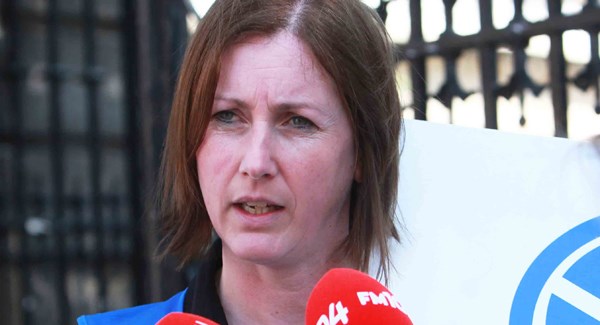 Thursday, April 06, 2017
Joe Leogue
A "fundamental wrong" was done to motorists who were incorrectly convicted for not paying their fixed charge notices, according to the head of the organisation representing supervisory gardaí.
Antoinette Cunningham, president of the Association of Garda Sergeants & Inspectors, has apologised to the nearly 15,000 people affected by the error.
"For anybody who was wrongly convicted in the court of an offence, they have to be justifiably aggrieved, and they are the people who we live and work with in our communities and who we work with on a daily basis," she said.
"It's a fundamental wrong that has been done to those people, I know it is a wrong that is going to be righted, but that doesn't take away from the fact that somebody had to go into a district court and receive a conviction that is wrong, and that is regrettable from everybody in the AGSI's perspective.
"It shouldn't have happened," Ms Cunningham told RTÉ's News at One. "All I can explain is what AGSI have said in the past; we are working with an IT system that was severely outdated, due to lack of investment by the government. The system should not even have allowed this to happen."
"On behalf of the AGSI, that this happened is very, very regrettable and we have no hesitation in apologising to anybody in the communities that we live and work in. Our friends, our relations, and our families are affected by this and that's wrong."
Ms Cunningham said given ongoing investigations it would be wrong to speculate as to how Garda figures on the number of mandatory breath tests carried out could have been significantly exaggerated. "If there are some questions that AGSI needs to answer after the results of that investigation are published we will be happy to do so," she said.
Source: http://www.irishexaminer.com/ireland/fundamental-wrong-done-to-motorists-says-agsi-boss-447061.html