Better planning in terms of training for the future must be a priority for the Police Service, says Dennis Weeks.
Date – 14th July 2014
By – Dennis Weeks – Metropolitan Police Federation (Source Police Oracle)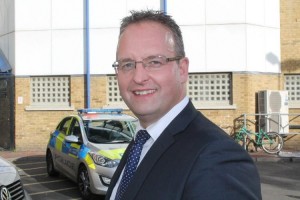 Even in the midst of a recession, forward-thinking organisations are busy planning for growth and considering what may be over the hill once things improve. They contemplate the changes and developments, the cuts and crashes, and the gaps that may appear.
And while they often reduce costs to weather the storm, these organisations never stop investing in, and training, their staff. They do this to ensure that they are performing at optimum capacity throughout the difficult times, but also so -they can emerge from the recession at a running pace, with highly skilled and efficient staff who feel valued and supported.
Throughout modern history and throughout most large organisations, you can find evidence of this kind of planning and investment, which ultimately separates the successful from the "who were they, again?"
Future proofing
Could policing learn from this kind of focus on strategic thinking? It's true that policing does not have a market or a particular product or service. And it's true that policing is more complex and wide-ranging than any private business. But unless we start planning better for the future in terms of training, I would argue that policing, and therefore others, will pay a high price.
The Home Secretary boils policing down to cutting crime, but in reality, she also makes demands around security, confidence measures, leading social integration and cohesion just to name a few. Moreover, because policing is the last emergency service, we pick up on everything in our own remit, as well as everything else that does not seem to be in anyone's remit at the time.
Both these issues mean the landscape of policing is fluid and policing is therefore very difficult to prioritise and plan. In fact, it is this realisation that has moved policing back to omni-competence, rather than specialisation, and is looking to make officers more professional and better skilled in more diverse ways.
This omni-competence is being reinforced by the College of Policing, as well as the linking of skills to pay through incoming Winsor recommendations. It is also reinforced by the government's drive to enhance responsibilisation and personal accountability.
Many consider this a good thing. Indeed, if more officers are better trained and skilled, as well as more professional and responsible for the application of their powers and discretion, it all sounds very Peelian and, well, positive.
The problem is that, as I've highlighted, policing (along with the rest of the public sector) is not renowned for forward thinking and it therefore has significant legacy issues that appear to just keep on coming. It is an issue that affects other institutions too, including the NHS, as reported in The Independent (July 6 2014) where a decade of specialisation has created the wrong workforce for the future.
One of those legacy issues within policing is this issue of omni-competence. Indeed, for around a decade-and-a half, we have been training specialism and as such, we have compartmentalised policing and police officers. This has changed, both suddenly and dramatically, with the result that we've had to break these barriers down and ask people to jump from one task to the next on a daily basis.
This has been incorporated into models that have been rolled out and delivered staggering savings and consequentially reductions in support and services. One of the main areas of savings is, however, the Achilles heel in this scenario –and that is training.
Cuts and outsourcing
We have outsourced swathes of training packages, removed training facilities, trainers and venues, while also slashing the budgets to the bone. So we have a weakened training system, with an untrained workforce, in staggering numbers delivering different, unfamiliar, policing services.
We are in such a difficult position with those already in the organisation that those entering are also being failed and we are trying to catch up their training in growing numbers. And the demand just keeps increasing, as hundreds are joining each month to take the warm seats of previous officers that are leaving in hundreds across the months and over the years.
We are now seeing courses being slashed into shadow courses as the time and cost of proper training cannot be met. Emergency 999 calls are answered by officers with no experience of the system they are using; officers are investigating with no idea of interviewing techniques or disclosure legislation – and training constables are patrolling alone with only a few weeks in training.
These may not be the most common examples, but they are real and if they are happening at all, then failures of all level of magnitudes are happening every day. This is a complete gamble on policing today and a failure for the policing of tomorrow.
Individuals need to be particularly wary as the responsibilisation is almost immediate and the atmosphere is dominated by blame and punishment. The fact that you don't have the training won't stop that blame or reduce the punishment. Indeed, how many times do we hear that someone has been sacked from a public position and then told that training will be rolled out so that something will never happen again? Then, so many years later, some other individual is at the centre of a similar scandal.
It is easy to find an individual to blame, but much harder to train and maintain a professional workforce. But officers need to alert management to any lack of training and seek assistance every time when needed or risk gambling with their careers.
Meanwhile, forces need to urgently review their positions and ensure that they prioritise training. Otherwise, we all will suffer the consequences.
Dennis Weeks is Deputy General Secretary of the Metropolitan Police Federation