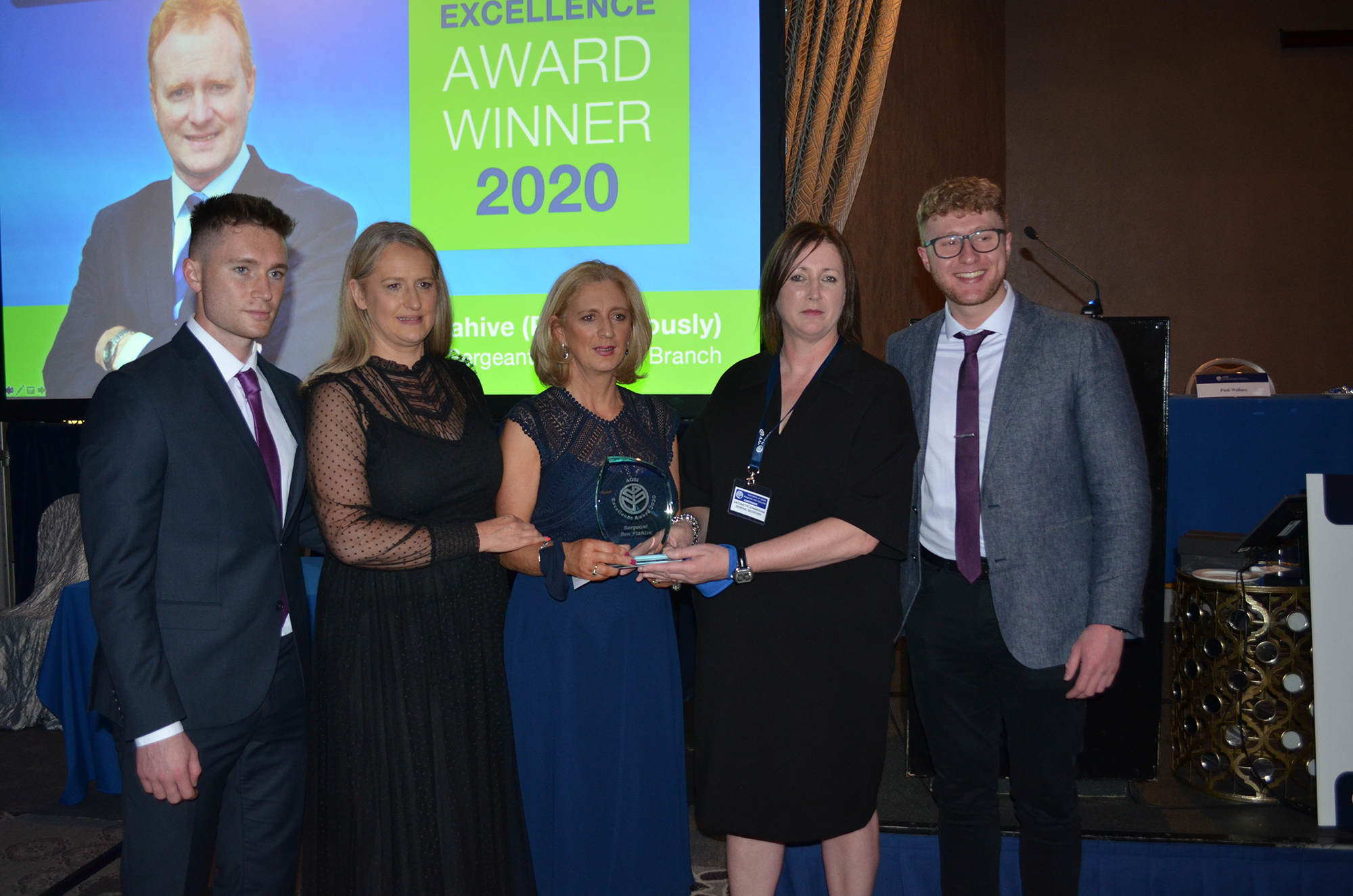 Excellence Award Winner 2020
Presented on Tuesday 9 November, 2021
Introduction by General Secretary, Antoinette Cunningham
The late Sergeant Ben Flahive was unanimously nominated as a recipient of the Association of Garda Sergeants and Inspectors Excellence Award for 2020 by the Cork City Branch.
As this is the first time that we have held our Annual Delegate Conference since 2019 we are awarding our 2020 winner tonight. This is the first time that the Association has honoured a member posthumously.
I am delighted to say that we have Ben's wife Pauline and sons Kevin and Paul and his sister Marion with us this evening. I am sure it is a night full of emotion.
Sgt Flahive was a loyal member of An Garda Siochana and wore the uniform with great pride.
He started his career as a Community Garda in Watercourse Road, and was heavily involved with all the local GAA Clubs and following his promotion to the rank of Sergeant he was quickly appointed as the Community Policing Sergeant for the Cork City Division.
Ben as he was known fondly in his community, was the Juvenile Liaison Sergeant for the Divisions of Cork City, Cork North and Cork West. He was based at Togher Garda station.
He was always available to assist other colleagues who were dealing with youth issues. Ben was often called to give lectures and educational talks to other professional groups in the University College Cork where he lectured on Youth Justice.
The local youth awards have now taken on a national emphasis with the roll out of similar type awards schemes in every diversion area.
Ben used sport as a great tool to work with youth. He devoted many hours to his beloved Douglas GAA where he completed transformed the club's child safeguarding policy, as can be seen from the attached testimonial he coached teams at underage level and at one stage was safeguarding procedures within the GAA in Cork.
Ben's passing left a huge void, not only in his family but also in his Garda Family. His passing was of such note, that it was reported on at length in the newspapers circulating in the Cork Region.
Ben dedicated his career to the betterment of the youth in society, working with them not only to develop good relations between An Garda Siochana and the local youth, but often on a one-to-one basis just helping out one child at a time.
Tonight, we remember Ben and have put this video together from some of his closest colleagues and friends.