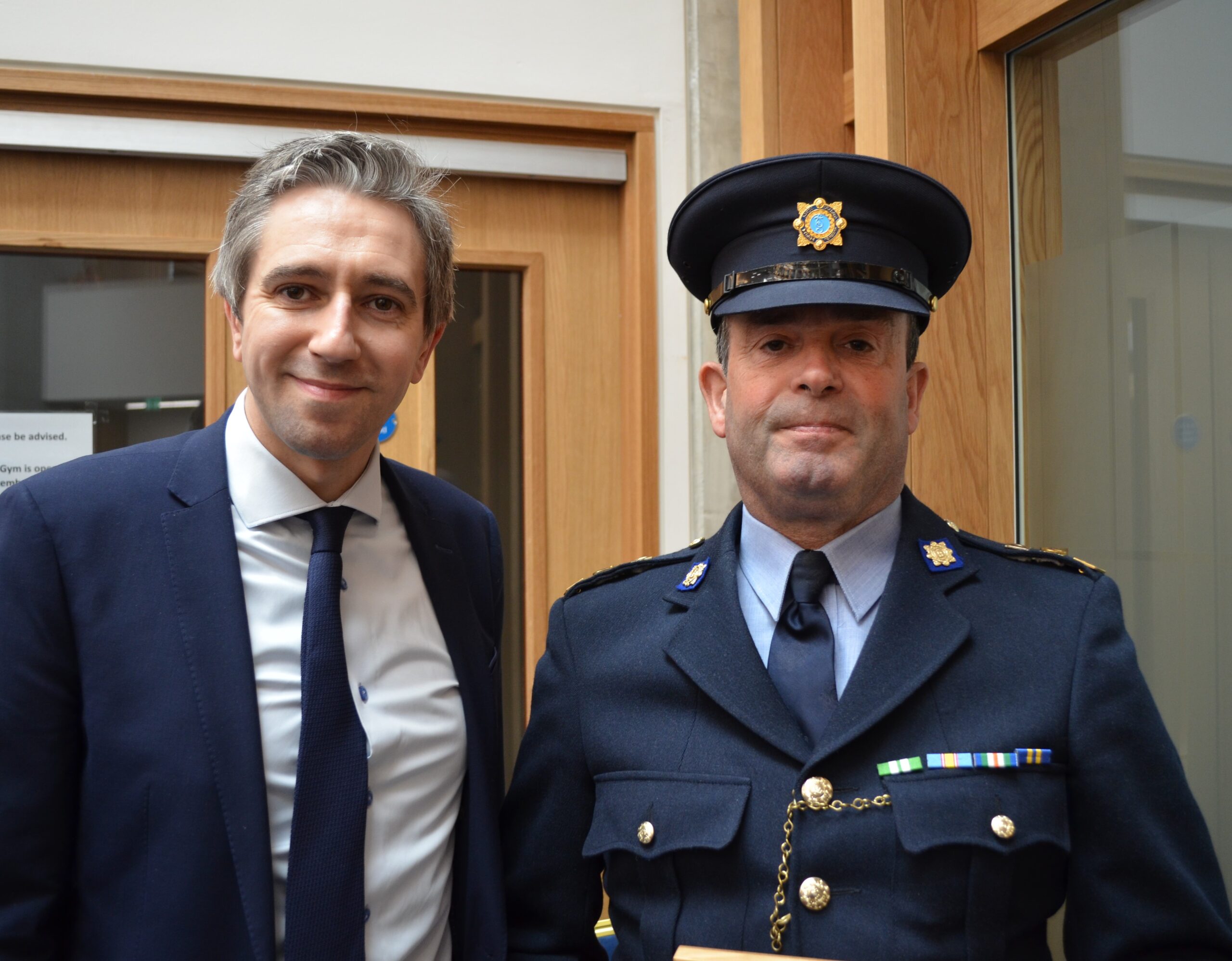 Sgt Eamon Griffin stationed in Ballybofey recognised for acts of heroism and courage in Glenties
The Association of Garda Sergeants and Inspectors (AGSI) has commended Sergeant Eamon Griffin from Donegal on receiving a prestigious Silver Scott Medal today.
Sgt Griffin attended a ceremony in Dublin and was presented with his medal by the Minister for Justice Simon Harris. Garda Commissioner Drew Harris was also in attendance.
He was honoured following an incident in Glenties in February 2020 where Sgt Griffin had to disarm gunman Stephen Dowling who went on a rampage through the streets of the West Donegal village. Dowling was since convicted and is currently serving an eight-year prison sentence.
Speaking from the Scott Medal award ceremony, AGSI General Secretary Antoinette Cunningham said, "By its very nature, the work of An Garda Siochana is dangerous and unpredictable. Sgt Griffin and other Garda colleagues put their own lives at risk to safeguard, protect and serve their communities that night. The leadership and bravery shown will never be forgotten. It is only right that he is honoured today. We are very proud as an Association."
Sgt Griffin said he was "honoured and humbled" but added, "I had to do what I was trained to do, and that is to protect and serve. But there is no doubt that I will never forget that night and I am just thankful, I am here to tell the story."
Four other members of AGSI past and present were also honoured at today's ceremony.
Sergeant Andrew O'Connor, Dublin
Sergeant PJ Gallagher (Retired)
Inspector Samuel Donegan (RIP)
Sergeant Daniel Kelleher (RIP)