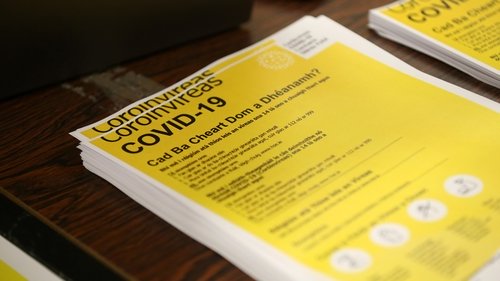 Sergeants and Inspectors express serious concerns about the practical application of proposed new legislation.
The Association of Garda Sergeants and Inspectors (AGSI) have described as "concerning" and "unclear" new proposed laws which will give Gardai the legal right to issue on the spot fines for a breach of public health regulations.
General Secretary, Antoinette Cunningham says, "we listened with interest to the Minister for Justice Helen McEntee on RTÉ's Six One News this evening and we remain concerned about the practicalities of issuing on the spot fines in relation to house parties and other matters.
AGSI say they are concerned that the regulations were developed without any consultation with key stakeholders in relation to their practical application.
"It is clear from the Minister's comments that we will not have the power to enter into a person's home and on a practical level this means that if a person refuses to answer the door to a member of An Garda Síochána, where a house party is taking place, we remain powerless.
"Similarly, will the fines apply to peaceful protests of less than 12 people?
"While we appreciate the Government felt they had to do something to address the issue of house parties and protests, we fear that unless the practical enforcement elements are considered in these matters the legislation may cause difficulties.
"Once again we face going into lockdown with more questions than answers. Our members will require detailed guidance on how these new proposed laws should be enforced."