On Wednesday 10th July President of AGSI Tim Galvin (pictured right) presented Chief Superintendent John Grogan, Human Resource Management, Garda Headquarters with a clock to mark his retirement at the end of July.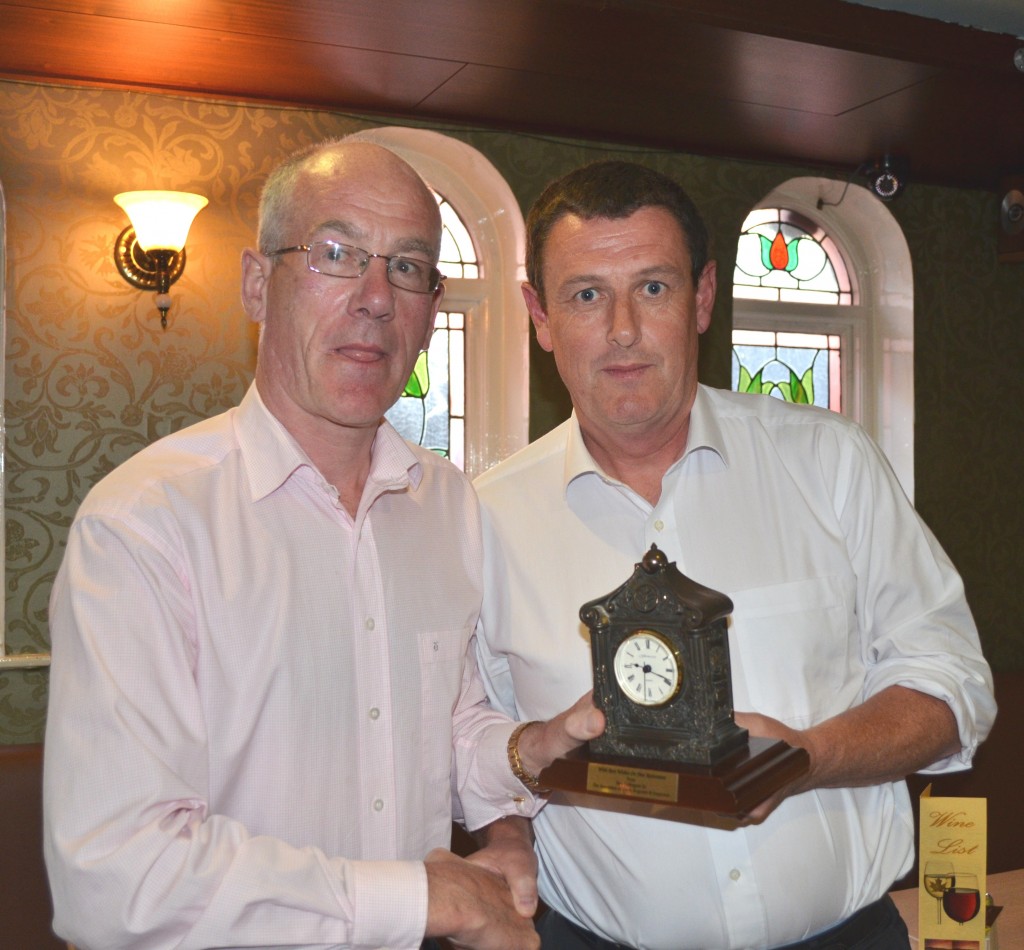 Tim paid tribute to John for the outstanding contribution he made in steering the Westmanstown Roster Committee towards an agreement. John is a strong supporter of the Garda Associations and was always most accommodating in finding a fair resolution to issues.
In response John Grogan thanked Tim and the National Executive.
He said, "I feel very humble to be honoured."  Chief Supt Grogan also highlighted the important work carried out by AGSI and stressed the importance for each member of Sergeant and Inspector rank to become a member of the Association.
Tim Galvin said, We wish John well in his retirement. He will be missed by General Secretary John Redmond and Deputy General Secretary John Jacob, who were in regular contact with him in trying to solve issues for members."