Budget 2014 has brought a number of changes which will have implications for AGSI members. 
We outline below the relevant changes.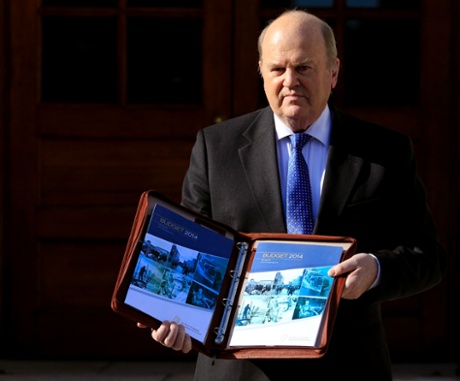 Ex Gratia Lump Sums 
Ex Gratia Lump Sums – removal of top slicing tax relief on all payments (previously this applied to ex gratia payments greater than €200,000 only)
The Department of Justice has clarified our query this morning and has confirmed that the Garda Pension Gratuity will not be affected by the Budget announcement yesterday regarding Ex Gratia Lump Sums.
Therefore, the Gratuity will not be taxed.
Other Changes
Medical Insurance Relief – to be restricted to €1,000 per adult and €500 per child
DIRT Tax – increased to 41% after 1 Jan 2014
Pension Funds Stamp Duty Levy – increased for 2014 to 0.75% from 0.6%. This will reduce to 0.15% from 2015
PAYE/PRSI/USC – no increase
Beer/Spirits – increase by 10c. Wine increased by 50c per bottle. Cigarettes increased by 10c per pack.
No Increase – petrol/ diesel/ car tax/ heating oil/gas
Garda Recruitment – to start soon with recruits in Garda College, Templemore in 2014
Garda Strength – to be maintained at 13,000
Garda Fleet – Additional €9m investment
Garda Reserve Allowance – to be exempt from taxation
Garda Stations – Galway, Wexford and Kevin Street, Dublin to be completed by 2017