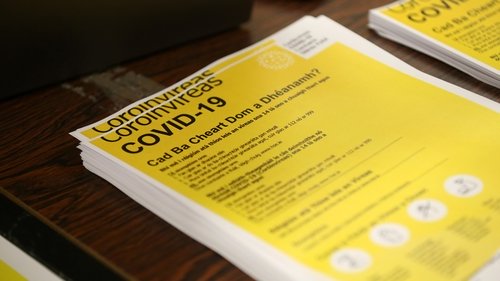 The new vaccination programme which proposes that vaccination be carried out according to age, if true, shows a scant regard for the unique and high-risk job that Gardai do in the policing of COVID-19, according to the Association of Garda Sergeants and Inspectors.
Speaking following speculation that the national vaccination plan will be amended, the AGSI have expressed its disappointment that their calls for urgent vaccination on health and safety grounds have been ignored.
General Secretary, Antoinette Cunningham says, "It appears we are the last of the blue light frontline services to be vaccinated and right now we don't know when this will happen. This is despite the fact that we are the only frontline service that can enforce the COVID-19 public health regulations. In light of this evening's speculation, and with a relatively young workforce Gardai may now not get vaccinated for many months and this is a huge blow to our members. We are really deflated and disappointed.
"What is ironic and contradictory here is the Government are asking people not to meet indoors or gather in large groups to stop community transmission, yet Gardai are going to from COVID-call to COVID-call and potentially acting as super-spreaders from the very virus that they are trying to control.
"We feel this illustrates a scant regard for the welfare and well-being of members of An Garda Siochana who have been working a 12-hour emergency Roster now for a full year.
"We are once again appealing to the Minister for Health Stephen Donnelly to consider the role Gardai play in policing COVID-19 and we will also be seeking a meeting with him and An Taoiseach."