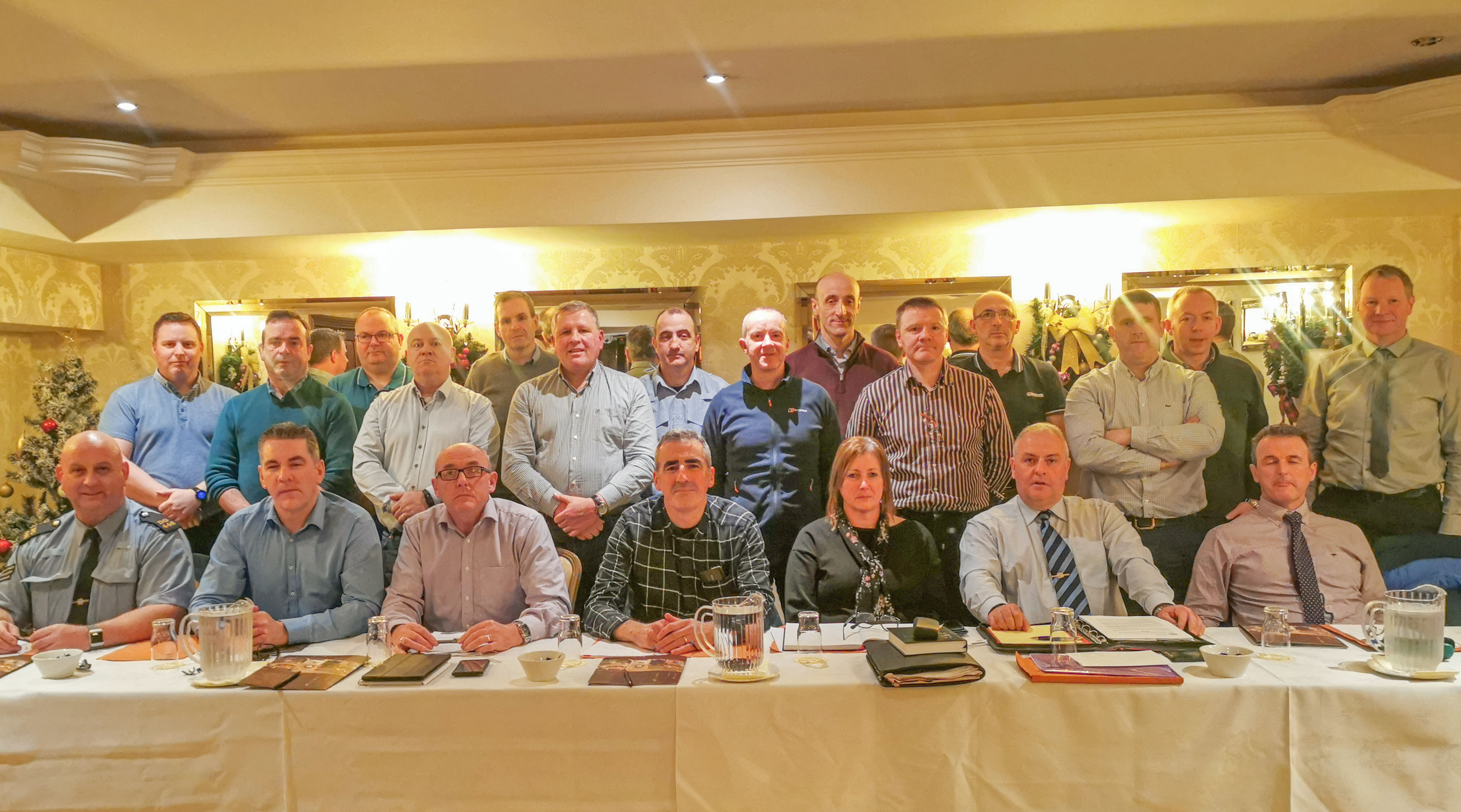 AGSI's 31 AGMs Hear Priorities for Sergeants and Inspectors in 2020
AGMs take place throughout January and are attended by the President, Deputy General Secretary and National Executive Members
January is a busy month for AGSI as we host our nationwide series of AGMs around the country. With 31 Branches and 2100 members this is our chance to listen.
Deputy General Secretary Antoinette Cunningham says there are three national priorities for AGSI members this year.
"An Garda Síochána is going through the biggest transformation in its 100-year history and AGSI members are facing major changes in work practices. While reform is hugely welcome, the implementation of new ways of working and new legislation requires new skills, technology and mindset.
"As a consultative partner with Garda management and Government, the role of the AGSI National Executive and Secretariat is key to making reform a reality.
"Secondly, AGSI members are looking forward to having access to the industrial relations mechanisms of the state, the Workplace Relations Commission and Labour Court from February this year.
Finally, member welfare, infrastructure and training are key requirements in order to get the job done. These will be priority issues as well," says Ms. Cunningham.
President Cormac Moylan says the AGMs are vital in taking the temperature of issues affecting Sergeants and Inspectors locally.
"The AGMs give a voice to local members to steer the agenda of the organisation for the next 12 months. The Branches also discuss potential motions for the AGSI Annual Conference which takes place in Killarney in April.
"There are always local issues that arise during this nationwide series of AGMs that are taken into account also."
Media Interviews
Listen back to some media interviews and coverage from our AGMs.
Highland Radio – Deputy General Secretary, Antoinette Cunningham, speaks to Highland Radio ahead of the Donegal AGM which took place in Ballybofey. Listen here
LMFM – National Executive member Brian O'Dea was interviewed on LMFM's Michael Reade Show. Listen here at 27.37
KFM – Deputy General Secretary, Antoinette Cunningham speaks to Clem Ryan on KFM about policing in Kildare. Listen here at 28.58
Galway Bay FM – National Executive Member, Peadar Ryan speaks to Keith Finnegan on Galway Bay FM about policing in Galway. Listen here at 58 minutes
Donegal Daily – read an article from Donegal's online news publication Read here
Donegal Live – read an article from the Donegal Democrat website Read here
WLR FM – Liam Corcoran from the National Executive spoke to Damien Tiernan of Deise Today. Listen here
AGMs in Photos