Minister Fitzgerald and Commissioner O'Sullivan welcome announcement Delegates representing over half a million police officers in 27 European countries arrive in Dublin 16-18 November Delegates representing over half a million police officers in 27 European countries will descend on Dublin later this year.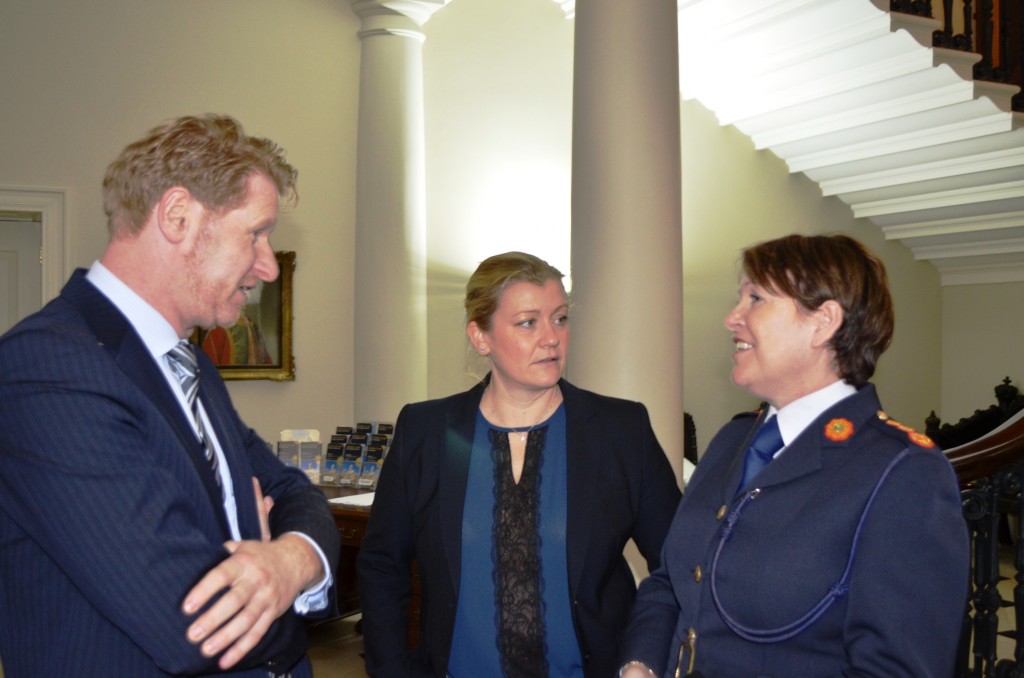 The European Confederation of Police (EuroCOP) has chosen the Irish capital over Prague, Amsterdam, Sophia and Torremolinos following a bid from the Association of Garda Sergeants and Inspectors (AGSI), which is a member of the representative body.
Dublin Castle will host conference business from 16-18 November while a number of fringe events are planned across the city during delegates' down time. Minister for Justice, Frances Fitzgerald welcomed the announcement at a photo call at Dublin Castle this week (27 January 2015) attended by Commissioner Nóirín O'Sullivan, General Secretary of the AGSI, John Redmond who presented the bid on behalf of Ireland and President of EuroCOP, Anna Nellberg Dennis.
Minister Fitzgerald says, "We are proud to host our policing counterparts from across Europe. Policing has become a job that requires close nation-state working relations especially with the advent of cybercrime and an escalation in international terrorism. Commissioner O'Sullivan says, "It will be an honour to host our colleagues from across the EU, many of whom we already have a close working relationship with.
This event will share best practice from other forces as well as raising issues affecting EuroCOP members which includes members of An Garda Síochána." The AGSI Secretariat and National Executive is working with the EuroCOP Executive on event management and logistics. John Redmond says winning the bid over four European cities bodes well for Dublin's reputation internationally.
"We look forward to hosting 120 delegates who collectively represent over half a million police officers in 27 countries. We are proud to have attracted this high profile event to Dublin which will no doubt offer another opportunity to showcase our culture, business facilities and of course our ability to win high profile international conferences.
"The collective voice of policing in Europe will discuss many issues of relevance to policing in Ireland not least AGSI's recent joint case with EuroCOP, which saw the European Committee of Social Rights approve AGSI's right to direct negotiating rights for its members. The timing of this conference is perfect as policing in Ireland takes a significant step forward.
"AGSI would like to thank the Department of Justice who has offered Dublin Castle as the conference venue and Fáilte Ireland who are supporting the event also," said John Redmond.
Anna Nellberg Dennis says Dublin was chosen as the host city because of the vibrancy of the capital and the excellent conference facilities. "We were very impressed by the AGSI bid and are confident that our delegates will enjoy their trip to Ireland, many of whom haven't been before. My colleagues and I visited Dublin Castle and other venues which, form part of our three-day biennial conference and I am very impressed. We look forward to returning in November and sharing news from our event."
PHOTOS BY ALAN DOWLEY