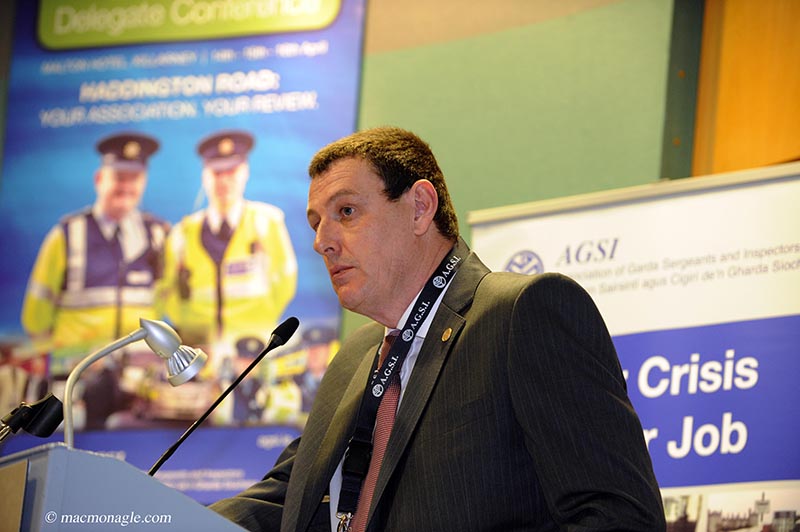 AGSI President On Newstalk Breakfast
AGSI President Tim Galvin spoke to Newstalk Breakfast this morning ahead of the Association's 38th Annual Delegate Conference taking place in Westport from 11-13 April.
Gardaí are calling for more training to deal with potential terrorism threats.
The Association of Garda Sergeants and Inspectors (AGSI), the group representing mid ranking officers, says there is no system in place at the moment to communicate warnings to frontline workers.
The issue of terrorism will be raised at their annual conference which gets underway in Mayo this afternoon.
Attendees are also expected to discuss pay and possible strike action.
Two pieces of legislation prohibit gardaí from taking industrial action, but morale has gotten so low that members of the force will consider their options when it comes to protecting their pay.
AGSI members will propose a motion calling on the Justice Minister to restore pay to 2008 levels, and another considering all actions to protect their pay and increments.
Other motions include a call to supply all frontline gardaí with bullet-proof vests, rather than the standard stab vests, to take into account the proliferation of firearms among organised criminals.
Body cameras are also being requested, with reports of officers resorting to buying their own cameras to protect themselves from spurious allegations.
The AGSI also wants the Commissioner to tell members what the level of threat is from international terrorism.
Tim Galvin is the president of the AGSI. He says training needs to improve when it comes to terrorism.
Speaking to Newstalk Breakfast, he explained that "we need greater planning and preparation for frontbench staff who may be faced with a threat, or may get information in relation to an attack.
"There's no system in place for that to happen," he added.