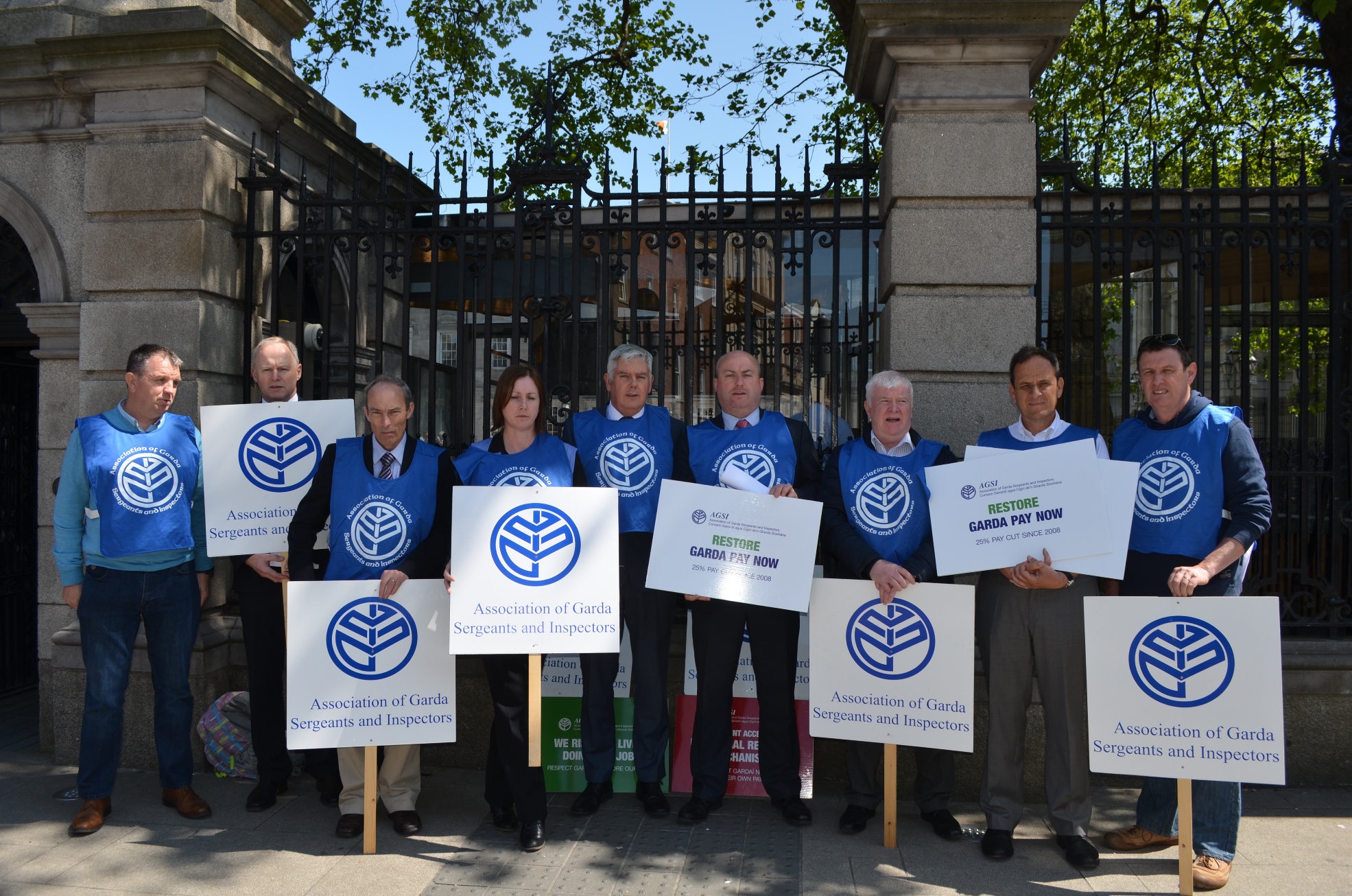 AGSI Picket at Leinster House
AGSI MEDIA NOTIFICATION
Tuesday 24th May 2016, 12:30pm
Leinster House Gates, Kildare Street
Statement from AGSI President, Antoinette Cunningham
"The National Executive of the Association of Garda Sergeants and Inspectors (AGSI) will hold a picket outside the gates of Leinster House today from 12:30pm-2:30pm.
The protest is part of the Association's pay restoration campaign and a call to Government to engage in meaningful talks on the matter.
Despite a meeting with Department of Justice officials last week, no meaningful progress was made.
We will continue to publicly protest until Government see fit to engage with us on our pay and pay negotiation concerns. We are deeply disappointed that the new Government is blatantly ignoring our calls to secure direct negotiation on pay restoration for our members.
Despite public declarations of support for the Gardaí and policing Government are still intent on imposing a two-year increment freeze on our members from July 1st.
Government are blatantly ignoring the fact that they have failed to deliver on the terms of the Haddington Road Agreement and are trying to get our Association to agree to a new pay deal while the last one has not been honoured by them. This is not something we are willing to do."