The President, Vice-President and Deputy General Secretary of AGSI were in the media in the past fortnight and we include those interviews for you to listen back to below. The interviews centred around training for new recruits but also for AGSI members.
TODAY WITH SEAN O'ROURKE ON RTÉ RADIO 1 – MONDAY 9TH FEBRUARY 2015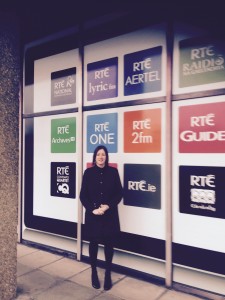 Antoinette Cunningham, Vice-President of AGSI joined a panel of speakers on the Today with Sean O'Rourke Show to discuss training within An Garda Síochána. Sgt. Cunningham is a trainer and works in course development at the Garda Training College in Templemore. She gave an overview of the dual training needs of An Garda Síochána, namely, training requirements of new recruits that are just starting out on their education journey, but she also highlighted the gaps in training and education for existing members.
Listen here from 46 minutes into the show.
NEWSTALK BREAKFAST – WEDNESDAY 28TH JANUARY 2015
President Tim Galvin, was interviewed by Ivan Yates on Newstalk Breakfast on Wednesday 28th January on the challenges facing the Garda Commissioner Nóirín O'Sullivan.
TIPP FM – WEDNESDAY 28TH JANUARY 2015
Deputy General Secretary John Jacob was interviewed on the morning magazine show also on Wednesday 28th January. His interview will be online shortly. Check back soon.