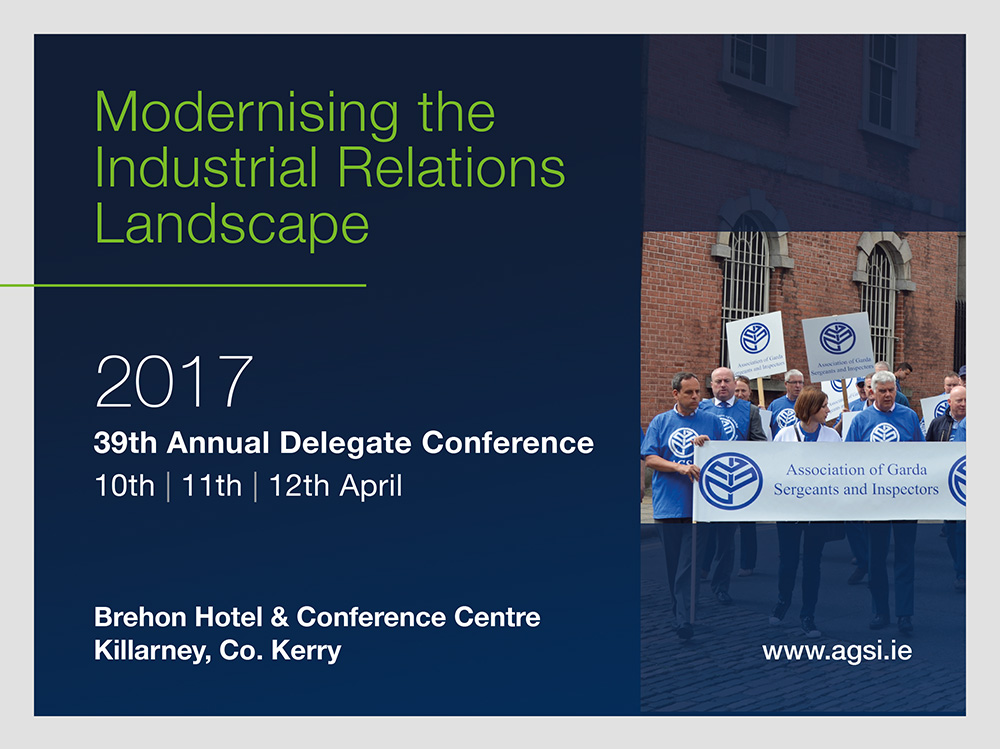 2017 AGSI Conference | 10-12 April, Killarney
The 39th Annual Delegate Conference of AGSI takes place on the 10,11 and 12 of April in the Brehon Hotel in Killarney.
The theme of the conference this year is "Modernising the Industrial Relations Landscape" and will centre on how AGSI members can determine their own pay and conditions into the future given the uniqueness of the job.
Over 150 AGSI delegates from our 31 Branches will attend the three-day conference.
Guest speakers include barrister, media commentator and political analyst Noel Whelan along with Irish Times Security Correspondent, Tom Clonan. The conference will also be addressed by Commissioner Nóirín O'Sullivan.
The event will be attended by local and national media with extensive media coverage expected.
We will post media statements, event updates and speeches on our website throughout the three days.