As part of our commitment to our members we have a series of communications strategies that we employ to keep members up to date with what's happening at National Executive level and throughout the Branch network.
These can be summed up as follows:
– Digital Media Channels: We have embraced new digital technologies and are happy to say that we have a dedicated website with a full members section, Twitter, You Tube and we are also developing a mobile version of our site. We are mindful that our members are seeking up to date and timely information on the go.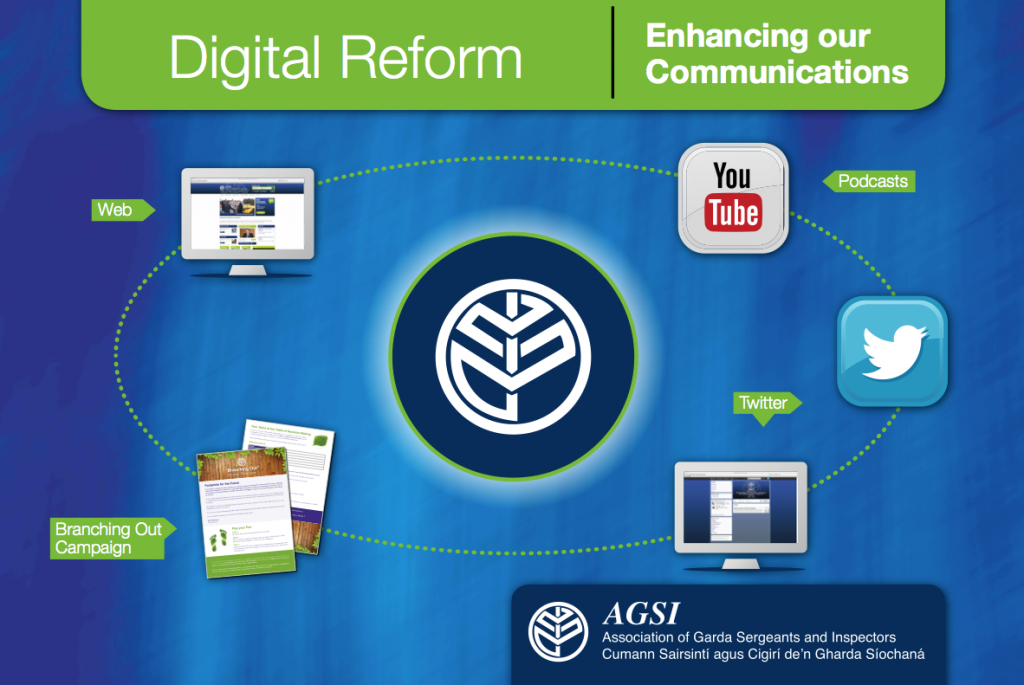 – Direct Marketing: Our internal communications strategy is aptly named "Branching Out". We understand that many of our members are not online and so we are constantly engaging with them via Branch Secretaries. We communicate reguarly with our members via our ezine and at the end of each month compile a monthly ezine summarising the month's activities.

– Events: Our two annual flagship events are our Autumn Seminar (October) and our Annual Conference (March). Both these events offer Branches the opportunity to feed into our national strategy while also hearing from the National Executive and staff on progress on various policies and strategies.
– Media section on our website: Here we upload media coverage referencing AGSI and we also have our Media Briefing Pack for members of the media who require further information on our work.
View our media clippings here.