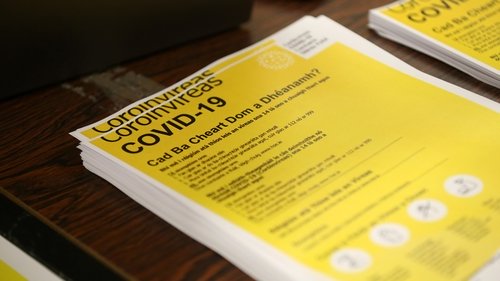 AGSI Calls for Immediate and Urgent Clarification on Possible Stepped Up Enforcement Powers
Sergeants and Inspectors Call for Immediate and Urgent Clarification on Possible Stepped Up Enforcement Powers
Country moves to Level 3 on Living with Covid Plan as AGSI members await clarification on Taoiseach's comments during national address last night
The Association of Garda Sergeants and Inspectors (AGSI) have called for immediate and urgent clarification on the Taoiseach's comments last night to "step up measures to increase compliance" around COVID-19 public health regulations.
General Secretary Antoinette Cunningham says, "At midnight tonight our members will be policing Level 3 restrictions nationwide. We have to manage Government expectation alongside public expectation yet we don't know what's expected off us and what powers we will actually have.
"On behalf of our members, AGSI is seeking guidance on any amended enforcement measures," said Ms. Cunningham.
Antoinette Cunningham speaks to Drivetime on RTÉ Radio 1
AGSI say they would like to see the continuation of policing by consent and that they enjoy public support and would not like to see this negatively affected in any way. They reiterated their appeal to the public to take personal responsibility as most have since March.
Ms. Cunningham says AGSI was "surprised that in developing the Living with COVID Plan that enforcement measures for each stage of the plan were not developed, and therefore managing public expectation about what can happen at each stage."
On policing COVID-19 in border counties, AGSI say they are in contact with their PSNI counterpart to discuss shared concerns over policing COVID-19 on a cross-border basis.
National Executive member and Donegal-based Garda Sergeant Paul Wallace speaks to Highland Radio