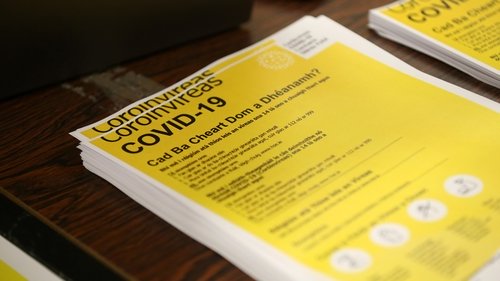 The Association of Garda Sergeants and Inspectors has called for urgent clarity and a briefing on the plan to vaccinate frontline Gardaí.
LISTEN TO INTERVIEW ON RTE'S NEWS AT ONE PROGRAMME
AGSI General Secretary, Antoinette Cunningham said it is becoming clear that those policing the pandemic are not a priority and it has become a significant concern for members.
"Despite repeated calls for clarity on when our members will be vaccinated, and an increasing number of public gatherings, Gardaí are still, we believe, listed as a number 10 priority.
"This morning's meeting with the Minister for Justice, Helen McEntee, did not provide AGSI will the clarity or comfort needed to ascertain when our members will be vaccinated. We are now calling on Taoiseach Michael Martin to provide clarity on when members of An Garda Siochana will be vaccinated and also to clarity why some non-frontline workers, as reported in today's media have received vaccinations when those working in operational roles have not."
"Everyone can see the dangers our members are exposed to with little protection for them in their job as we continue to police our way through the challenges of COVID-19."