Up to 150 delegates from AGSI's 31 Branches will arrive in Sligo later today for the Association's 35th Annual Delegate Conference.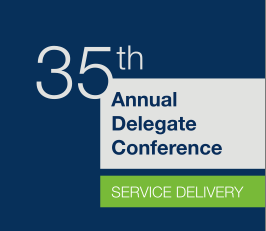 Pay will be the dominant issue as delegates debate a number of motions calling on AGSI's National Executive to continue to campaign against further cuts to pay and changes to working conditions.
"The depth of feeling surrounding proposed pay cuts to our members will be palpable during our 35th Annual Delegate Conference," says General Secretary John Redmond.
The three-day AGSI conference, taking place in the Clarion Hotel Sligo from Monday 25 to Wednesday 27 March, will debate a total of 27 motions with the majority focusing on pay.
"Our members are in limbo and there is a deep sense of worry and concern around pay and allowances, so much so that it will totally dominate conference this year. So we eagerly await our address from Minister Shatter this evening and Commissioner Callinan tomorrow afternoon. We sincerely hope they alleviate some of that anxiety."
Minister for Justice, Equality and Defence Alan Shatter T.D. will address delegates this evening at 6.45pm while Commissioner Callinan will address conference tomorrow afternoon at 4:00pm.
Mayor of Sligo, Cllr. David Cawley will open conference this afternoon while Independent TD For Wicklow and East Carlow Stephen Donnelly TD will address members tomorrow afternoon.
The election for President of AGSI will also take place during conference with National Executive members Antoinette Cunningham and Tim Galvin running for the position.
*******************
Regular updates will be available from conference on agsi.ie
Media Coverage on AGSI's 35th Annual Conference
TheJournal.ie reports "Shatter to Address Garda Conference". Read full article here.
RTE News reports "AGSI seeks Garda Inspectorate Examination of Rationalisation Programme. Read full article here.
Irish Times reports "AGSI to vent disquiet to Shatter over pay." Read full article here.
Irish Examiner reports "AGSI members to vent anger over pay cut plan at conference." Read full article here.
BreakingNews.ie reports "Garda association to discuss Croke Park II at annual conference." Read full article here.