Early Saturday morning the 30th of May I travelled along the N2 in the direction of Slane. Traffic on the road was still light as none of the revellers had started to make their way to the concert in Slane Castle where the Foo Fighters were heading the bill supported by Ash, Hozier and Kaiser Chiefs, none of whom I am too well acquainted with.
As I made my way towards Slane passing through many Garda barriers and having to explain my mission to some, and giving them  the password "Smethers", I was waved through. However, my face was still familiar to others, having spent  all of my 31 years in an Garda Síochána in the then Louth/Meath Division.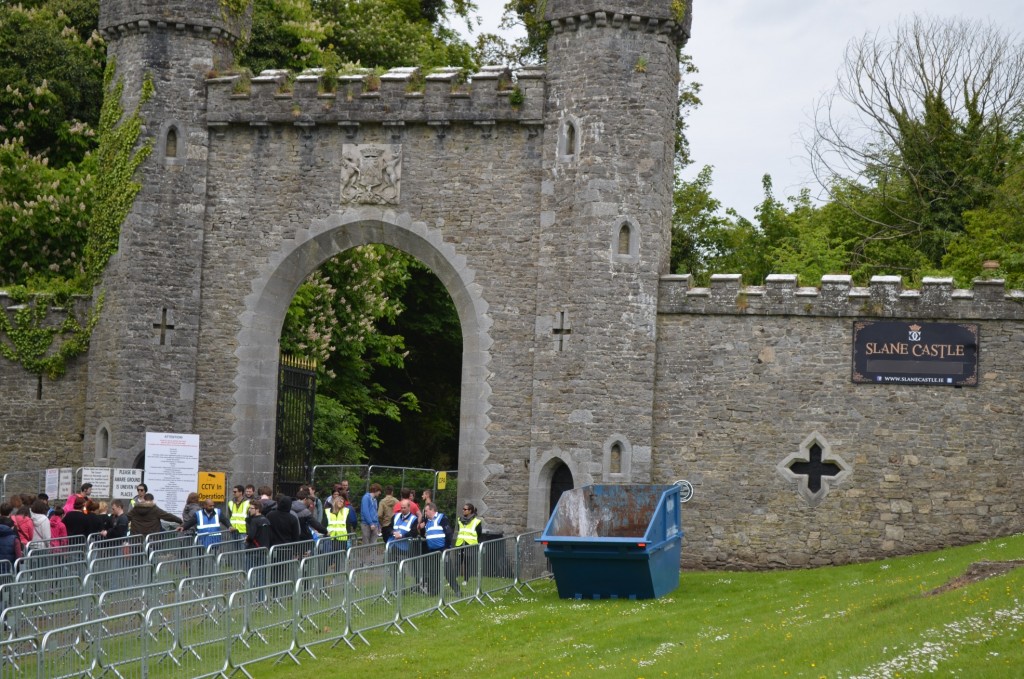 I was on duty for all the concerts in Slane with the exception of  the 8th of July 1984 when I was on sick leave following an injury on duty. Some of the best concerts were held in the eighties and nineties – 1981 Thin Lizzy, 1982 The Rolling Stones, 1983 U2, 1985 Bruce Springsteen, 1986 Queen, 1995 REM to mention but a few.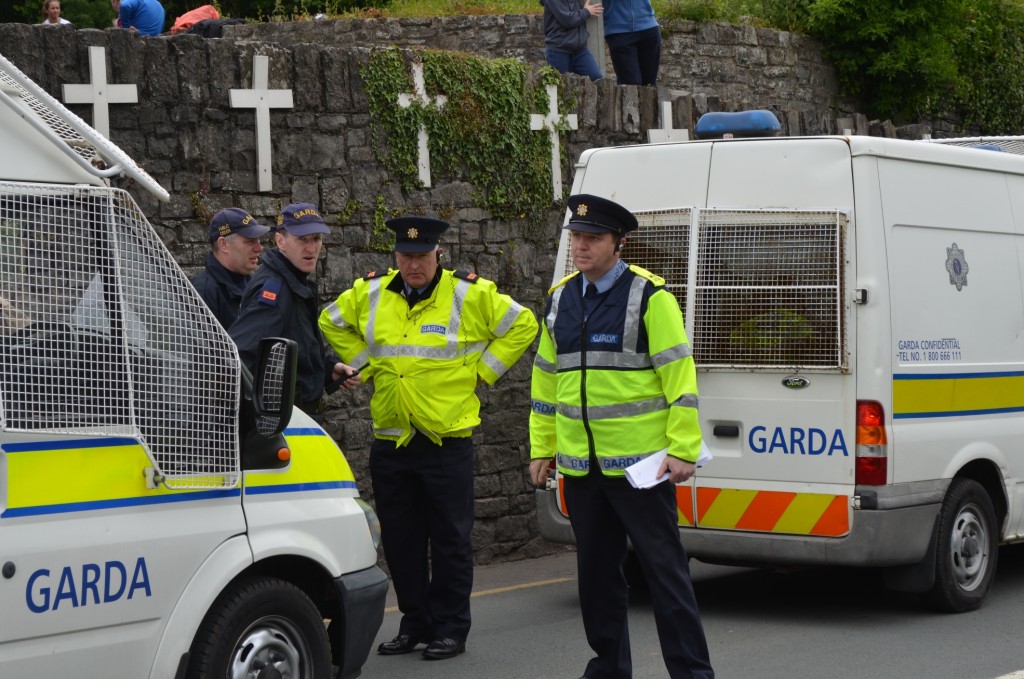 On arrival in Slane I was greeted by Inspector Martin Smethers and followed him to the briefing venue. Martin was in charge of Area 4 and was on his last few days of duty (5 to go) before he went on annual leave and on to retirement on Friday 3rd of July. Things had changed since I retired in 2008 my last concert was 2007. They no longer use one central venue for briefing members and feeding them. Members go direct to the area, or sector, they are working in. They are fed and briefed in that location, hence no need for vans criss-crossing the area picking up members to be brought to the hotel for meal breaks and then back again to their own point.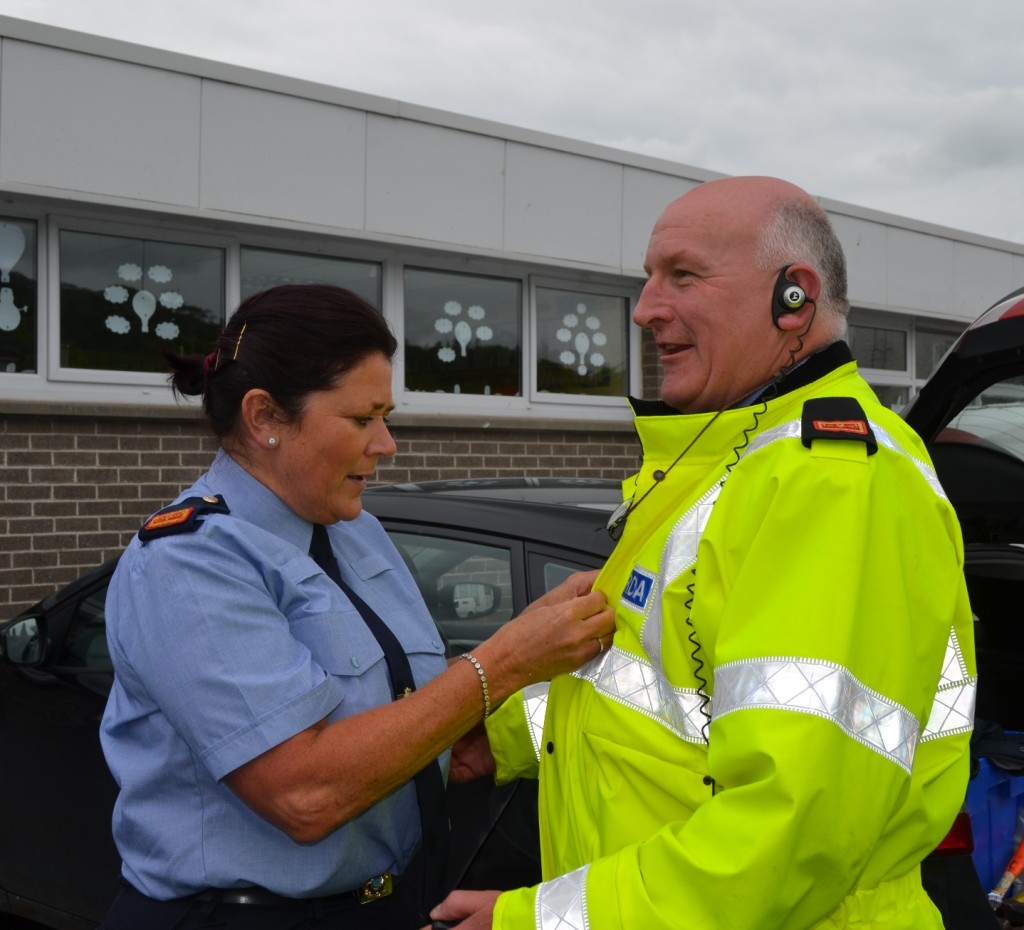 I joined Martin for the day as he inspected each location within his area on a number of occasions, driven by Garda Frank Goodman. As issues arose Martin went to each location and sorted them out in very diplomatic way – the only way is the right way. "Stick to the plan – no unauthorised car parks." Our next call was about trouble on the hill and someone setting up a stall. On arrival Sgt. Donal Smyth was there sorting it out. Traffic was being held up on the Dublin Road so we drove to the location where Martin hops out and within a short time and a bit of advice from the Inspector, traffic is running smoothly again.
I took quite a number of photos of Martin during his last rock concert in Slane as a member of An Garda Síochána. Many people wanted their photo taken with Martin which shows how popular he is amongst his colleagues and peers. He informed me of his plans for the next rock concert in Slane after he retires. Mums the word on that one!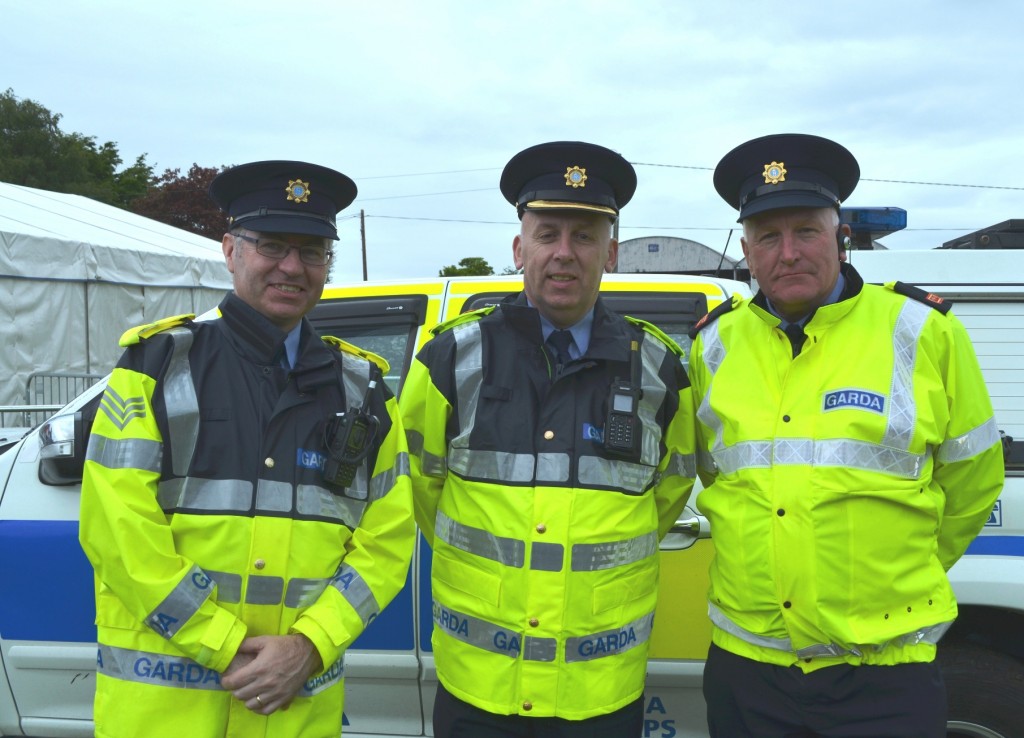 Apart from his responsibilities as an Inspector in the busy division of Navan, Martin also had time to for his colleagues as Chairman of the Meath Branch of AGSI, a position he currently holds. We wish Martin every success for the future and hope that he continues to enjoy good health and that he, and Denise will be happy together into the future whenever she decides to join the retired members.