THE 99 new Gardaí who graduated from Templemore in April have been assigned to stations around the country, where they will continue their training as part of the force's radically overhauled training scheme.
It's six years since the last batch of graduates left the Tipperary institution to take up duties at local stations.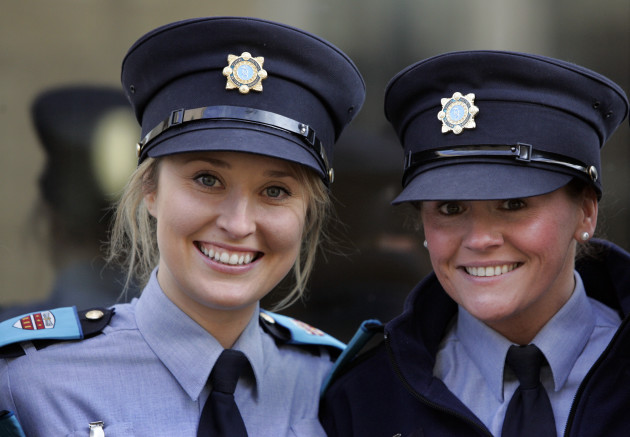 So where are the new recruits going?
Justice Minister Frances Fitzgerald revealed the locations, in answer to a parliamentary question from Fine Gael TD Sean Kyne.
Here's the breakdown of where they're being sent:
Dublin
Dun Laoghaire: 5
Ballymun: 5
Store Street: 5
Tallaght: 5
Pearse Street: 5
Blanchardstown: 5
Cork
Cork City: 5
Limerick
Henry Street: 5
Galway
Galway: 5
Rest of Ireland
Ennis, Clare: 5
Drogheda: 5
Portlaoise: 5
Navan: 5
Thurles: 5
Naas, Kildare: 5
Letterkenny: 5
Tralee: 5
Castlebar: 5
Waterford: 4
Wexford: 5
The government has sanctioned two further intakes of 125 Garda recruits later this year, bringing the total number of new recruits to 550 by the end of 2015.
According to the Minister:
On attestation they will be assigned to Garda stations throughout the country by the Garda Commissioner taking account of crime trends and policing priorities so as to ensure the best possible use is made of these resources.