Below we tell the story of our 35th Annual Delegate Conference in pictures, video and audio.
General Secretary John Redmond undertakes a post conference interview on the key issues that arose over the three days. You can view that interview here.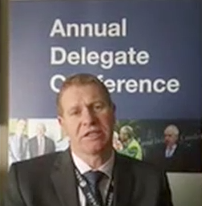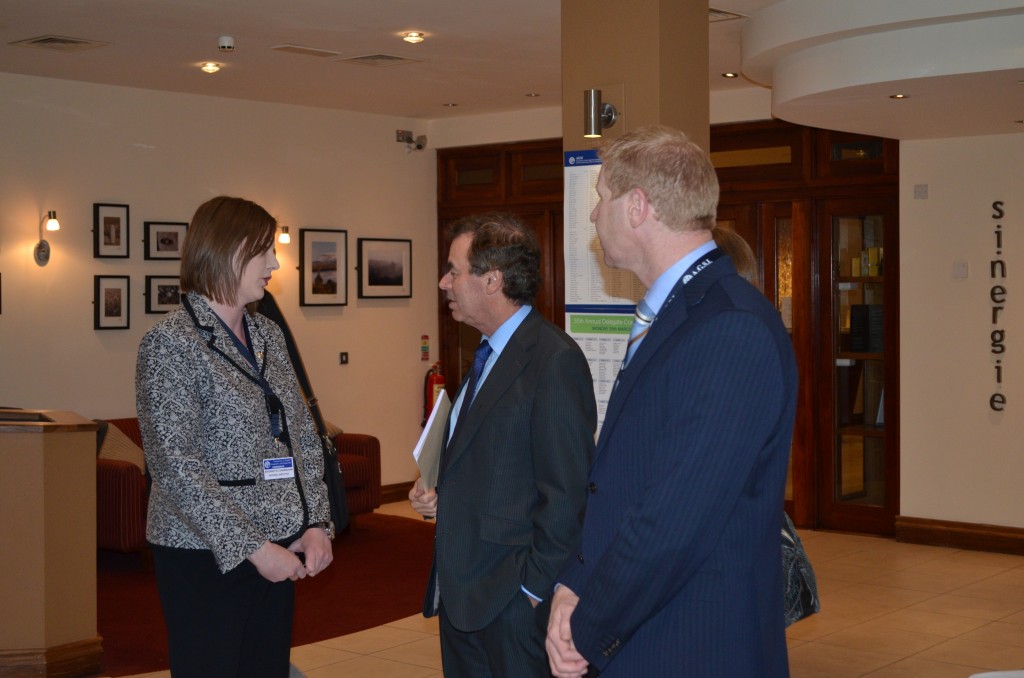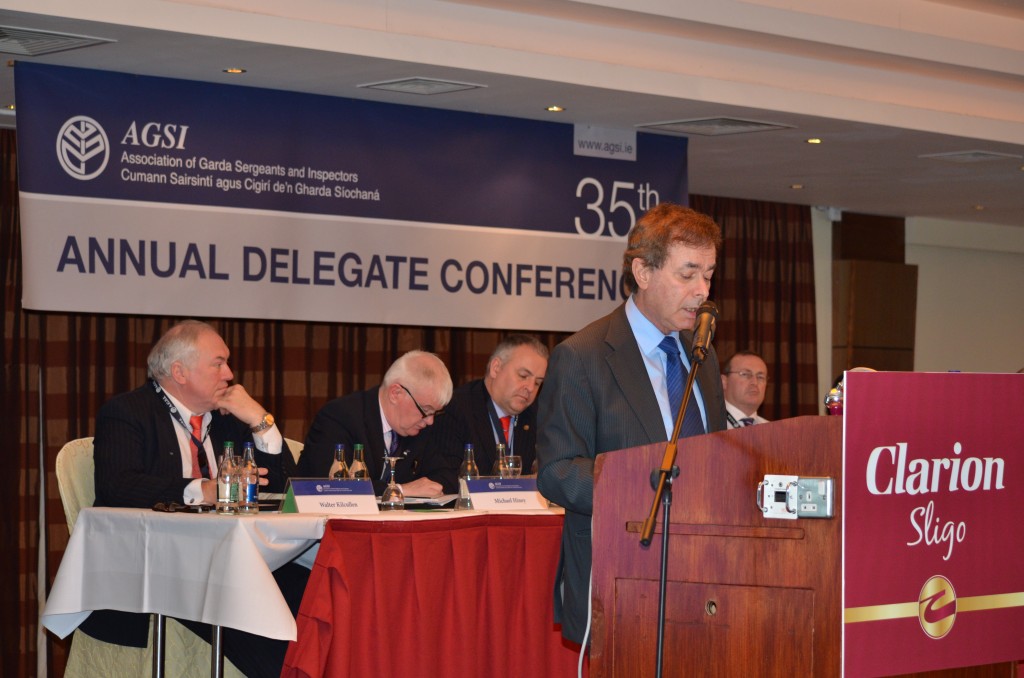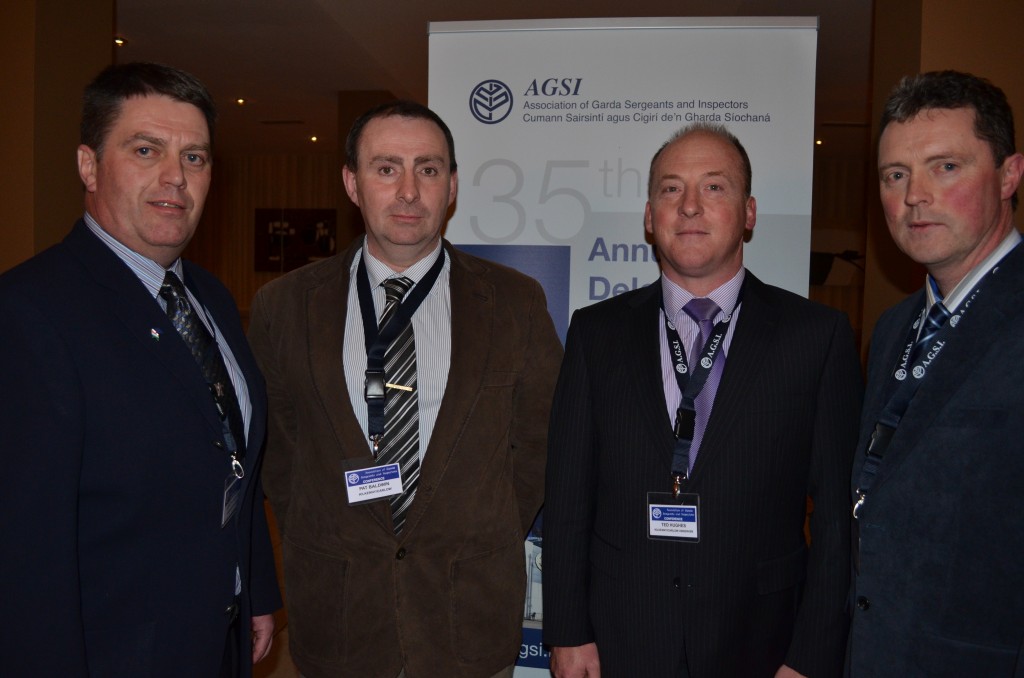 Members of the Carlow/Kilkenny Branch of AGSI who quietly withdrew from conference during Minister Shatter and Commissioner Callinan's address. The silent withdrawal took place as a result of a mandate from their Branch members. Following a meeting with the Assistant Commissioner all four members stated publicly that they meant to cause no offence to the Commissioner. They personally have full confidence in the Commissioner of An Garda Síochána and they also stated that he enjoys the full confidence of the Association of Garda Sergeants and Inspectors.
Newstalk 106 reports on the meeting that took place between members of the Carlow/Kilkenny Branch, AGSI and the Assistant Commissioner.  Speaking to reporters General Secretary John Redmond says this situation would not have developed if AGSI had a voice at the Croke Park talks. Listen to the audio of the report here.
Independent TD for Wicklow and East Carlow Stephen Donnelly addressed conference on Tuesday afternoon. View comments from his address here. Deputy Donnelly also had a follow up column published in the Sunday Independent which you can read here.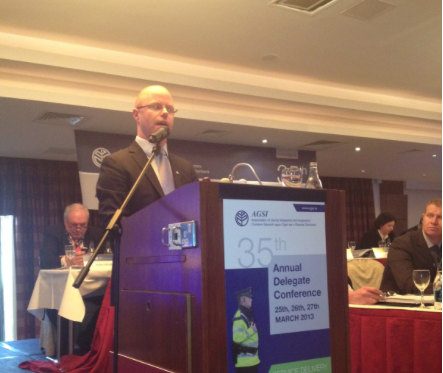 Reporters interview Commissioner Callinan following his address to the 35th Annual Delegate Conference.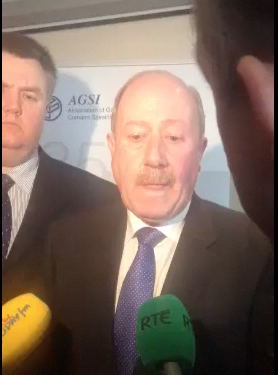 The 2013 AGSI Excellence Award Winner was Inspector Gerry Connolly from Sligo Garda Station. He was nominated by colleagues in the Sligo/Leitrim Division.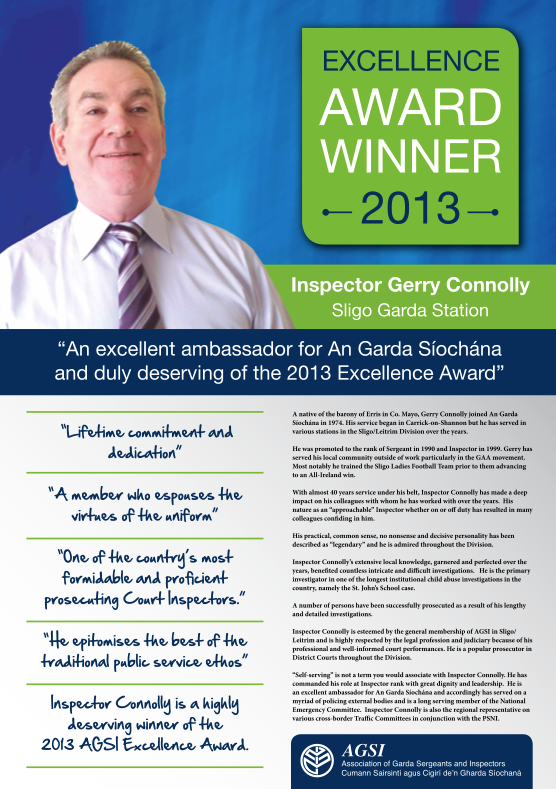 This year we had our "Year in Review Wall" which was made up of five story boards reviewing the year since our last conference.