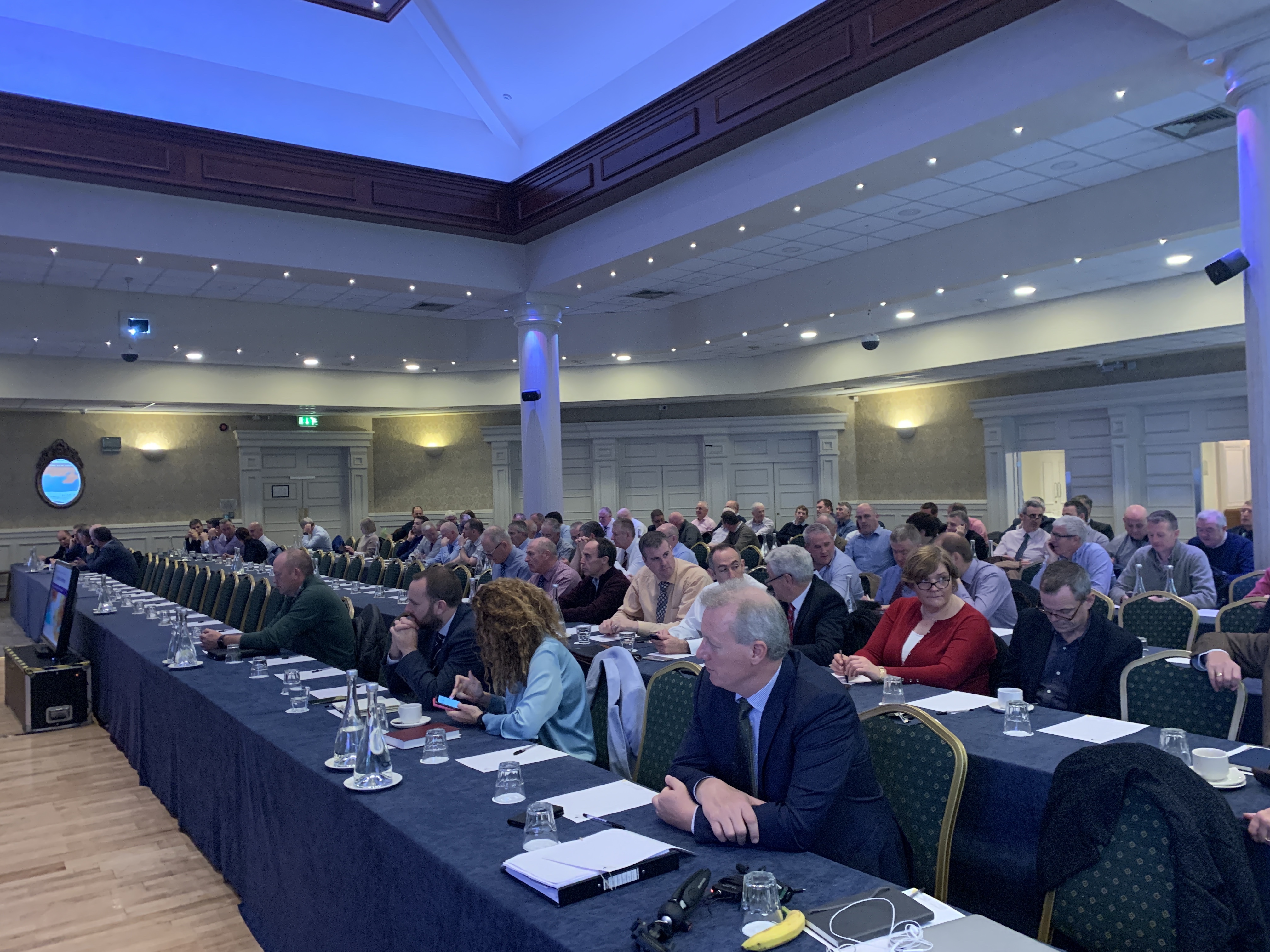 Brexit and Operating Policing Model Top the Agenda for Sergeants and Inspectors
AGSI witnesses higher numbers attending mid-year seminar
140 Sergeants and Inspectors are gathering in Athlone this morning (Monday 14 October 2019) for our Association's mid-year seminar. Increased attendance has been described by Association of Garda Sergeants and Inspectors (AGSI) President Cormac Moylan as "an appetite by members to get clarity on critical issues affecting day-to-day policing."
AGSI members in Cork city, Limerick, Galway, Dublin South Central, Meath and Westmeath will be among the first to implement the new operating model launched by Garda Commissioner Drew Harris last month.
It's expected they will ask Assistant Commissioner Michael Finn about the impact of the model's roll-out and implementation as well as the funding available to finance it, when he addresses members today.
Following last week's budget AGSI remain concerned about the capacity of the force to deliver on multiple transformation projects.
Deputy General Secretary Antoinette Cunningham described the mood among members as anxious and impatient. "Following last week's budget and last month's press conference to announce the new operating policing model, our members have had their ears cocked to the radio and eyes peeled to newspapers and websites to get as much information as possible about how their working environment is going to change.
"We hope AC Finn will provide clarity as well as reassuring us on the consultative process to roll out this new policing model at today's seminar."
Brexit is also thought to be a topic for discussion following comments from the Minister for Justice on Thursday that Gardaí will not be deployed in manning customs checkpoints along the Border in the event of a "hard" Brexit deal.
"We welcome the statement by Minister Flanagan last Thursday stating that Gardaí won't be policing the border. We will ask Commissioner Harris for the same commitment," said Ms. Cunningham.
The Minister is quoted in media reports as stating: "I don't envisage, nor does the Government, any return to the tightly patrolled, highly armed controls of the 1970s, 80s and 90s. It is not envisaged that Gardaí will be required at any border checks, nor indeed would we countenance any such arrangement."